Our Key people
The Emblasoft team
At Emblasoft, we are passionate about building software products that enable our clients to innovate and drive the evolution of the communications industry. Although we're a new name, our heritage spans more than 35 years of experience, built under the Polystar brand.
We changed our name to Emblasoft following our divestiture of Polystar OSIX to Elisa in 2019. Our HQ is located in Stockholm, Sweden, reflecting our long history.
Mikael Grill
Chief Executive Officer
Mikael Grill is a successful serial entrepreneur who has founded multiple companies, including Polystar, which was acquired by Elisa Automate in 2019.
Mikael is a widely-recognised leader and innovator, who has extensive experience in growing and managing technology companies.
Claes Löwnander
Head of Sales & Marketing
Claes Löwnander is Executive Vice President and Head of Sales for Emblasoft.
Prior to this, he enjoyed a long career with Ericsson, spanning business development, sales, marketing and product management roles. He has led regional sales in Latin America, Northern Europe and Central Asia, as well as sales operations teams. Claes is a specialist in business strategy and change management, and has been involved with transformation and digitalisation projects across the ICT industry.
Marie-France Couture
Chief Financial Officer
Marie-France Couture is Chief Financial Officer for Emblasoft. Marie-France is a chartered accountant with more than 30 years of experience in finance, treasury and accounting.
From 2011 to 2020, Marie-France held the position of CFO at Polystar Osix, an international software company evolving in the telecommunication industry. Prior to that, she was VP and Treasurer of Domtar corp., a Canadian stock listed pulp and paper company, from 2002 to 2007. She has also been Corporate Controller of Transcontinental Group, a Canadian stock listed printing company.
Ulf Lindstaf
Head of Development
Ulf Lindstaf is Head of Development for Emblasoft.
Ulf joined Emblasoft from PureLoad Software, where he has previously been CEO. He has a long career in telecoms performance management, working with leaders such as Ericsson, Aastra and others. His deep expertise in test programmes ensures close alignment with customer and partner needs.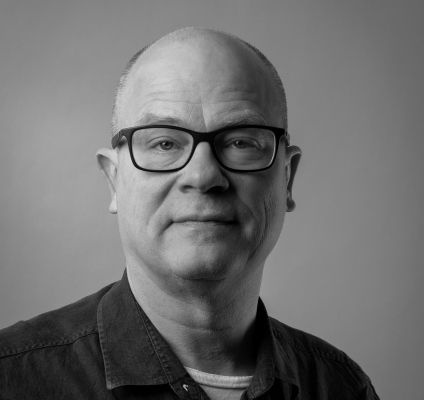 Michael Rohdin
Michael Rohdin
Michael Rohdin is the Product Manager of Evolver.
Michael Rohdin is an experienced telecoms professional with deep expertise in product development. Since 1998 Michael has been involved in the development of network product and service verification software for Internet service providers, mobile operators and vendors in telecoms and enterprise segments.
Göran Mannerstråle
Head of Odin product unit
Göran Mannerstråle is Head of the product unit and Sales representative for Odin.
Göran has over 25 years' experience in the IT and telecommunications industry. He has held several top executive positions in companies like Vodafone, Gateway Computers and Carphone Warehouse. Göran is responsible for the success of Emblasoft's IMS platform, Odin.
Mikaela Grill
Mikaela Grill is the Marketing Manager of Emblasoft, leading all go-to-market activities and programmes, across all solution areas.
Mikaela holds a Bachelor of Business Administration degree in Marketing from Stockholm University and has 5 years of experience in the telecom industry, gained from her former position as Technical Writer at Polystar, where she was responsible for the creation of product documentation.
Johan Ledin
Product Marketing Manager
Johan Ledin is Product Marketing Manager for Emblasoft. Previously, Johan was CEO for Electryon, and holds a degree in Electrical and Computer Engineering from Johns Hopkins University.
With 20 years in product management for telecom testing, working with multiple Tier 1 operators and network equipment manufacturers, Johan has deep expertise in understanding customer needs. He helps them to create and implement effective test programmes, achieving quality, validation, and assurance goals.
Stefan Eklund
Stefan is well-known in the industry, having built up an extensive network of connections in the telco domain over a 30-year period.
Previously, he held the position of VP of Sales at Polystar, developing business with leading global and independent service providers. His proven expertise will help Emblasoft's growth, as we focus on establishing our leadership with the next generation of independent test solutions for the industry.
Find a local sales contact
Contact our sales team directly
Evolver Product Overview
Functional testing, performance testing and active monitoring for mobile networks