Functional testing for network and service evolution
Why it's the key to efficient, continuous service delivery and development
Accurate, objective functional testing is crucial for all network nodes and services
Ensuring the smooth launch and update of network services is dependent on functional testing programmes that validate performance for agile delivery models
Functional testing enables you to validate service performance and isolate issues
Logical, planned test programmes accelerate delivery
Functional testing is a key discipline that drives continuous quality assurance for new services and when introducing updates to functional entities and nodes. It enables you to detect and rectify faults before they are introduced to the network, protecting subscriber experience and ensuring consistent performance, reducing OPEX costs.
Ensure consistency with functional testing programmes
Quality control is required, throughout the service lifecycle for outstanding experiences
With today's increasingly diverse service portfolio and multiple generations of technology existing in parallel, coordinated functional testing is essential to ensure that services can be delivered as expected and meet the requisite performance levels. A comprehensive functional test programme allows every aspect of a service to be validated, step-by-step – in isolation and end-to-end.
Functional Testing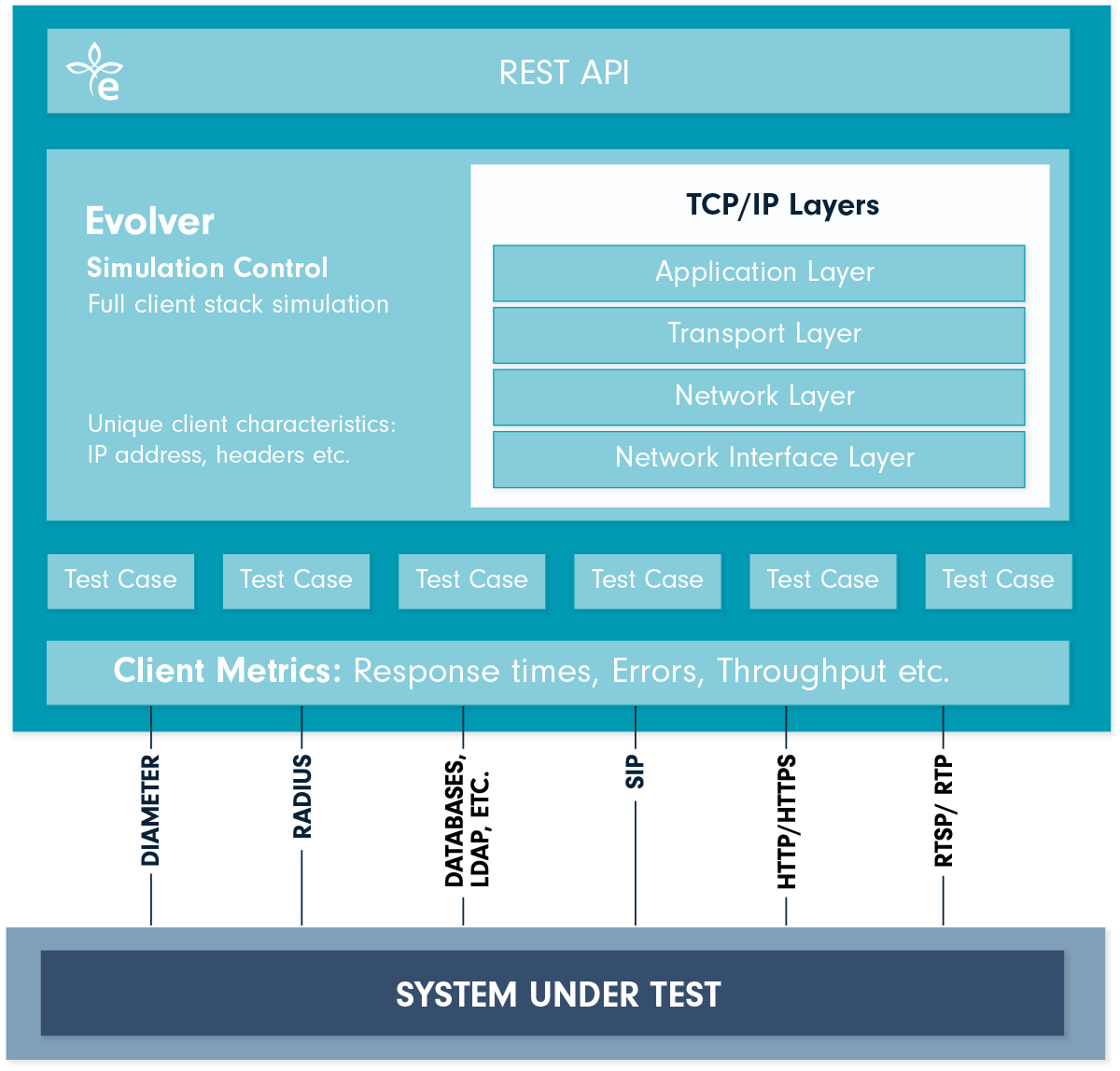 Validate control and user plane interfaces
Services must be tested across each required interface to ensure interoperability with existing network elements.
Model service characteristics
Service permutations and the experience delivered must be validated for consistent delivery to subscribers.
Run pre-launch programmes
Functional compliance before and after deployment is key to successful service launches and sustained assurance.
Ensure continuous delivery and updates
Agile operations and delivery models must be backed by functional testing for each new release.
Evolver Product Overview
Functional testing, performance testing and active monitoring for mobile networks
Powerful test and modelling capabilities for your network
Emblasoft's functional test solution enable successful service delivery for all generations of mobile technology
Emblasoft's range of functional test solution supports operators with accurate, efficient service introduction and delivery, at every stage of the lifecycle. They enable you to test services in isolation, as well as end-to-end, providing the foundation of rigorous quality assurance programmes that help you eliminate errors and maintain agile delivery schedules.
With Emblasoft, you can define custom test programmes to individually validate each service, controlling key parameters to model real-world scenarios, with different combinations to match different user experiences. They include both control and user plane interfaces, providing a complete picture of each service – accelerating deployment and reducing costs.
Automate functional test programmes and cycles
Run comprehensive validation programmes automatically, with rich reporting and KPI collection.
Isolate and integrate, end-to-end
Validate individual service nodes and interfaces, as well as end-to-end across the service chain.
Create test scenarios to match use cases
Control all parameters to validate every use case and situation to pre-empt service issues.
Scale from a single platform
Emblasoft's solutions enable multiple validation programmes to be run in parallel from a single platform.