PureLoad
Powerful functional and performance testing for applications and networks
Flexible testing for applications and networks, from the user perspective
PureLoad is a versatile test solution for applications and networks, offering powerful functional and performance test capabilities
Functional testing from a single user to millions is supported, ideal for validating complex scenarios, as well as extreme load testing to model real performance. PureLoad enables realistic simulation of the subscriber base and emulation of complex scenarios, to match demand and your evolving portfolio.
Full-stack client simulation for application and service testing
Equipped with an extensive range of protocols and interfaces
PureLoad enables application and service testing from the perspective of client applications and is backed by full-stack implementations.
It offers the flexibility to model variations in subscriber behaviour, across multiple parallel sessions, with a diversity of content loads.
Optimised for messaging, RCS/ RBM, streaming and other IP services
Test any IP mobile and CDN application
PureLoad is ideal for testing IP-based and streaming applications in mobile networks and CDNs, for performance evaluation, supporting DevOps deployment programmes.
It supports testing of SIP, MSRP, HTTP and Diameter, and can simulate streaming services across different networks and devices.
Functional and performance testing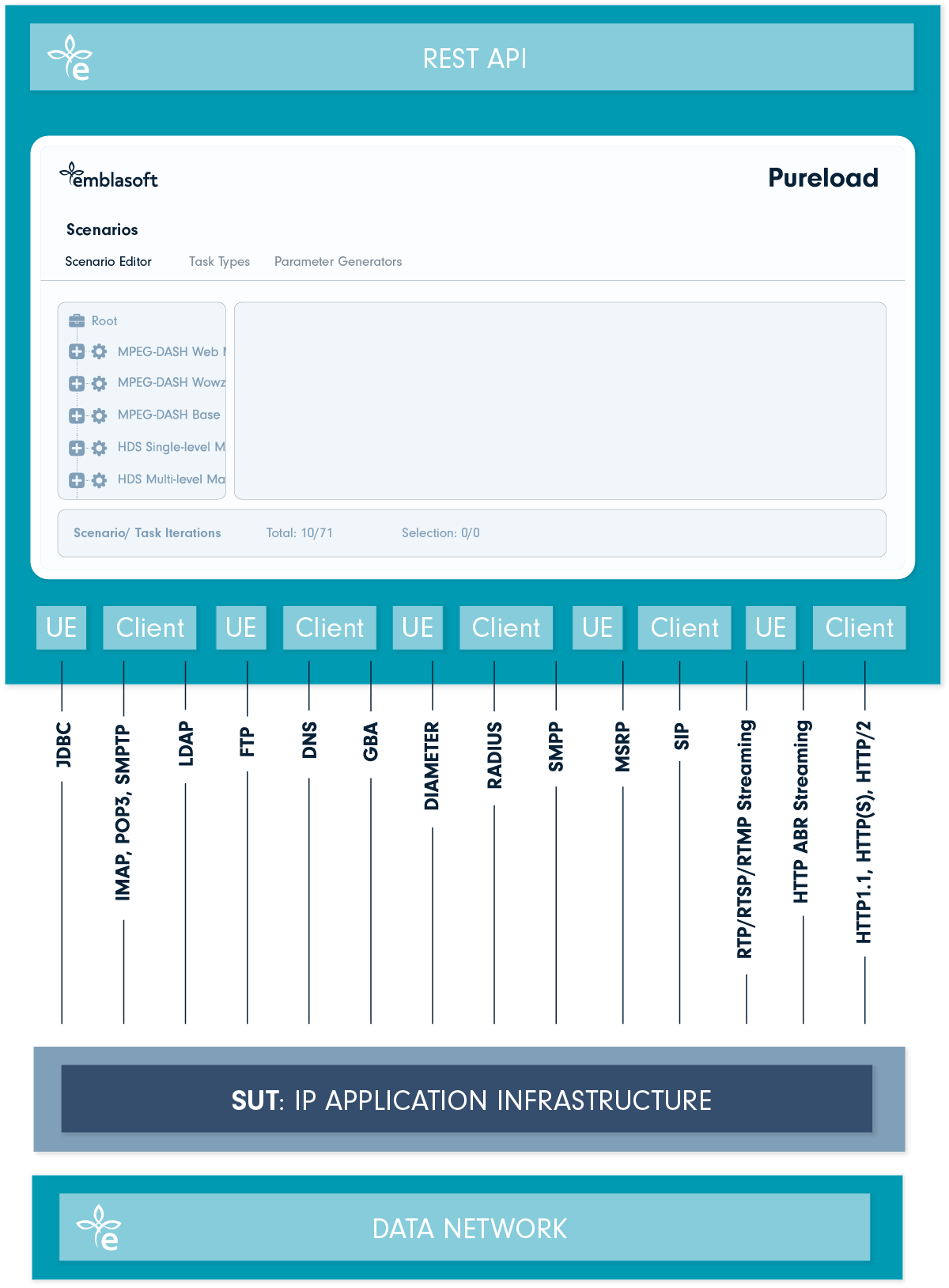 Flexible licensing for virtual environments
Optimised for virtual environments and can be licensed through several simple software models.
Granular control and rich visualisation
New test cases and schedules can be designed, executed, and analysed from an intuitive GUI.
Ultra-high performance and load
Enables traffic to reach 500,000 HTTP/S transactions per second, with 250,000 new TCP connections/second.
Cloud-native and optimised for DevOps
Ideal for the continuous emulation of complex service scenarios, supporting rollout and in-service assurance.
PureLoad Product Overview
Powerful functional and performance testing for applications and networks