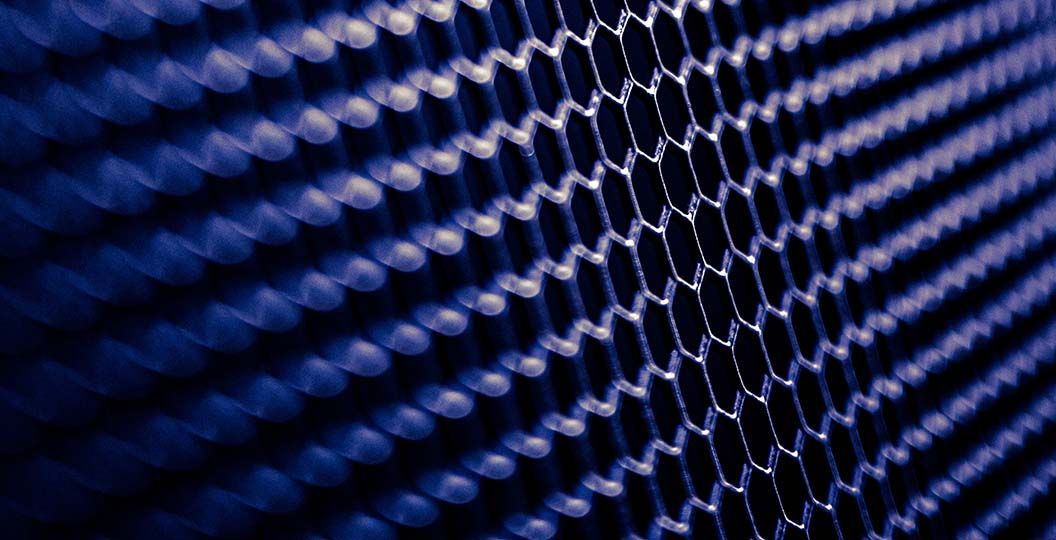 5G is better – but coverage is a balancing act. Get it right with continuous testing, says Ericsson
5G coverage is a compromise between reach and speed and each MNO has its own agenda. But, the performance must be measured – and the old way of testing is obsolete. You need agile solutions that allow you to automate testing to match your traffic profiles and chosen performance metrics, which fit into your DevOps processes, enabling continuous testing as the new norm.
5G is delivering – how do you ensure that you stay on track?
5G is proving its potential, if results from OpenSignal's latest research into download speeds are anything to go buy (see chart, below)
OpenSignal 5G Download Performance (Statista)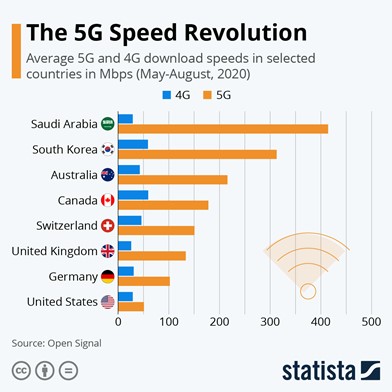 But, it involves a compromise between speed and coverage. Low frequency spectrum gives reach – and thus more extensive coverage – while high frequency gives the fastest speeds. So far so good and this is hardly news, but it's interesting to see how very different countries are deploying 5G and choosing which aspects to favour. Some countries are clearly favouring metro areas, while others are trying to deliver a more inclusive national footprint.
That's a matter for policy and the results are not meant to be a ranking table. On the contrary, they are a handy guide to the ways in which different agendas are being pursued. But what's clear is that MNOs must ensure that the network performs according to their deployment goals.
5G testing for devices and traffic profiles – at scale, integrated with continuous release programmes
That's where testing comes in. MNOs must be able to test performance from the perspective of user devices and user applications. They must design test programmes to ensure that coverage and performance are delivered, according to the desired mix. The importance of this has been recognised for some time – particularly in relation to new delivery models that are required for 5G.
For example, Ericsson noted in 2018 that 5G testing "needs a DevOps based approach with continuous testing, integration and deployment across the lifecycle. Static test strategies as had been used in the past will no longer work in this fast paced DevOps era".
How do you make this transition? Well, you need solutions that are optimised for the telco cloud and DevOps processes, that can be seamlessly inserted into your environment, with granular API-driven control, backed by rich user interfaces. APIs are required for the continuous automation you need, while the user interface enables more classical modes of interaction.
Evolver and PureLoad – enabling continuous testing in the DevOps era
That's why you need Evolver and PureLoad. These are both optimised for the new way of working, helping you to test both user traffic and specific scenarios, with the scale you need to validate performance across your network.
So, if you want to validate performance of, for example, streaming video in Stockholm for a large community of users, while checking RCS performance in Malmo, all at the same time, then you can.
It's this level of flexibility that makes a difference. You can't hope to deliver the performance you need to all of your customers, for all of their services unless things change. While MNOs are embracing the new, DevOps approach, it's also time to bring your test capabilities into line with this.
As 5G rollouts out, testing needs to be integral to your processes
This is actually pressing, because time is flying. As Ericsson also notes, by 2023, 19% of data traffic will be over 5G networks. So, it's growing rapidly – from a standing start – but for this progress to be maintained, operators have to have the infrastructure and assets to support it. And, crucially, test solutions such as Evolver and PureLoad are now an essential and element of this infrastructure and need to be integral to it.
As an infrastructure vendor, Ericsson recognised this in the same article:
"Both CSPs and vendors need to adapt to new testing methodology and assurance techniques for a faster 5G deployment and making this journey a success. It may be a challenge adapting to new methodology, but it will provide CSPs a chance to transform themselves into new age digital service providers."
So, it you want to adapt to the new model, why not take a look at what we can do for you? Arrange a demonstration with our team, experience a truly cloud-native and DevOps optimised solution for 5G testing and see how it can be integrated into your operational environment. Whatever your 5G goals, you need a test programme to support them.