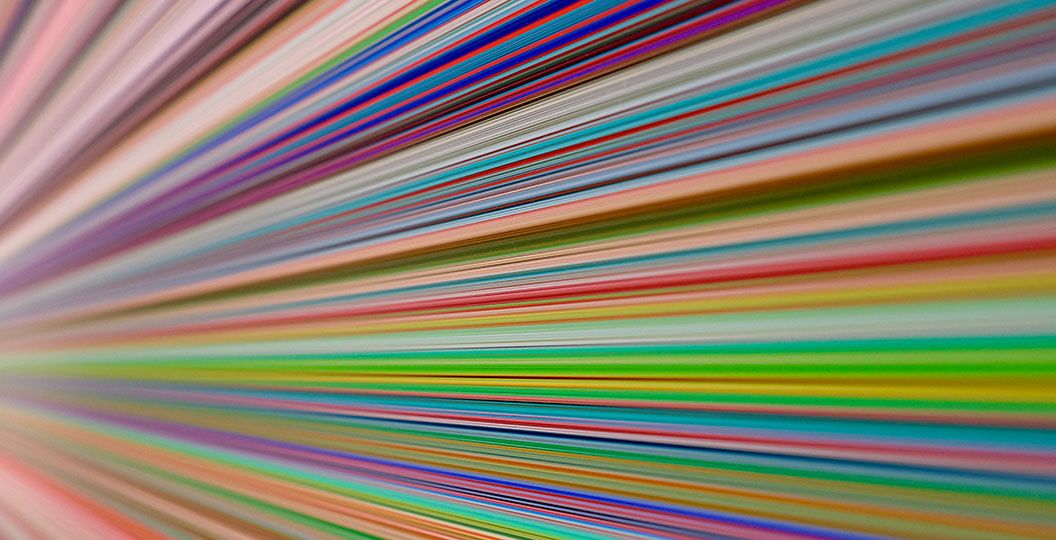 5G SA set to enable new use cases, reduce costs, and create innovation for media agencies and broadcasters
5G SA offers network slicing, which is enabling broadcasters and media agencies to offer high-quality outdoor broadcasts with fewer staff, less equipment, at lower cost than traditional satellite connectivity, while enabling innovative new camera angles and coverage.
Outdoor broadcasts (OBs), particularly sporting events, have been a mainstay of TV broadcasting for decades. However, they have typically required a large team, on-site production vans, and a wide variety of radio and Wi-Fi licences, as well as satellite connectivity, to provide quality broadcasts from often remote locations. Plus, an awful lot of cabling! Traditionally, they have been costly and resource heavy.
Network slicing offers huge potential for broadcasters
But with the advent of 5G Stand-Alone (SA) comes network slicing, which offers a whole new way of creating outdoor productions with just a single licence, high-quality output, flexibility, scalability, and in-built security – allowing the use of outdoor cables to be minimised. In turn, this is enabling a new wave of Tier 2 and Tier 3 broadcasters (as opposed to the incumbent Tier 1 broadcasters such as the BBC and Norway's NRK) to offer broadcast-quality outdoor productions.
In fact, Tier 3 broadcasters, such as influencers, vloggers, enterprises, newspapers, and so on, represent one of the fastest growing broadcast segments, all of which are embracing the use of 5G SA connectivity to create high-quality transmissions.
At the same time, 5G network slicing is allowing production teams and equipment to remain centralised (using cloud-based software), which significantly reduces the number of on-site team members and production vans required. Notably, it can also enable additional capabilities, such as live drone and helicopter footage, at a much lower cost.
Another challenge for broadcasters is that remote regions, and some stadiums, do not have fibre connectivity, which is required for high-grade broadcast output. Previously the only other option for remote broadcasts has been satellite. Network slicing will reduce the cost of using satellite considerably, because it can leverage new constellations optimised for 5G Non-Terrestrial Networks (NTNs). At the same time, slicing keeps the broadcast out of the public network, thus enhancing security.
5G network slicing on the slopes
Today, 5G network slicing can offer comparable quality with guaranteed throughput of +25 Mbps and low latencies of under 10ms making it comparable to fibre, with guaranteed bandwidth. 5G SA is also able to provide 4K-quality broadcast for a few cameras simultaneously.
Indeed, Emblasoft has already demonstrated that this scenario is very feasible. Working with Telenor and a number of other partners, Emblasoft recently performed a successful proof of concept trial for Norwegian broadcast agency Norwegian Broadcasting Organisation (NRK).
NRK is Norway's government-owned radio and TV broadcasting company and is Norway's largest media organisation. For some time, it has been considering 5G SA to help its aim of reducing transmission costs, particularly for OBs, reducing cabling and wiring, maintaining high QoS levels, while adding innovative new coverage and camera angles to its sports broadcasts, particularly skiing.
Of course, skiing brings its own unique set of challenges when it comes to OBs, often being held in remote and challenging landscapes. At the same time, it wanted to bring drone footage and new camera angles to the table to keep pushing the boundaries of televised sporting events.
Emblasoft testing and assurance for network slicing broadcasts
The slice consortium that Emblasoft worked with created one of the first proof of concept, multivendor, cloud-native 5G SA Core platforms. NRK was one of its first test partners. The project demonstrated a number of unique elements, including (but not limited to):
A ready-to-commercialise cloud-native 5G Core with support for end-to-end 5G network slicing, enabling multiple parallel User Plane Function (UPF) instances with real industry vertical use-cases.
The world's first truly multi-vendor deployment based on open standards and supporting Kubernetes and 3GPP Release 15 compliance.
End-to-end (E2E) encrypted communication with Subscription Concealed Identified (SUCI) demonstrating different SUCI calculation methods (UICC, ME).
Security monitoring of cloud-native functions and containerised firewall.
Automated deployment, configuration and end-to-end testing of the 5G Core.
NRK used the 5G SA testing suite to prove that it could meet its 5G SA broadcasting goals and is now pressing ahead with further testing as part of the Telenor 5G trial ecosystem, as well as with other broadcast partners.
Telenor (and NKR) are part of a consortium of MNOs, service providers, and organisations that have developed and tested the FUDGE-5G platform, which will bring further innovation to the broadcasting sector (and others), including automated service orchestration, programmable and flexible network slicing, and private networking, to name a few. For example, FUDGE-5 is helping NRK to develop a "network in backpack", while network slicing will enable multiple simultaneous broadcasts, each providing specific characteristics, such as QoS, fully wireless production, local coverage versus wide-area broadcasts, and so on.
NRK's investigations of the potential uses of 5G SA and slicing in broadcasting were presented at the recent 5G FUSECO Forum in Berlin, and it's clear that these and other such activities will positively impact a wide range of industries, not just broadcasting.
5G SA and network slicing will enable a host of new vertical use cases, media and broadcasting being just one. Emblasoft Evolver is a comprehensive test and assurance solution that can assure and measure QoS and SLAs both pre-launch and throughout the lifecycle of the service or slice. By monitoring QoS using live UE traffic it can help to assure performance, and identify and isolate any QoS variations in near-real time.
By running active monitoring probes and agents in parallel, Evolver can ensure the seamless assurance of all services across all network slices, enabling NRK and other broadcasters – in this scenario – to rest assured that their 5G SA broadcasts will maintain the QoS their viewers and listeners demand on an on-going basis. To find out more, contact Emblasoft today.