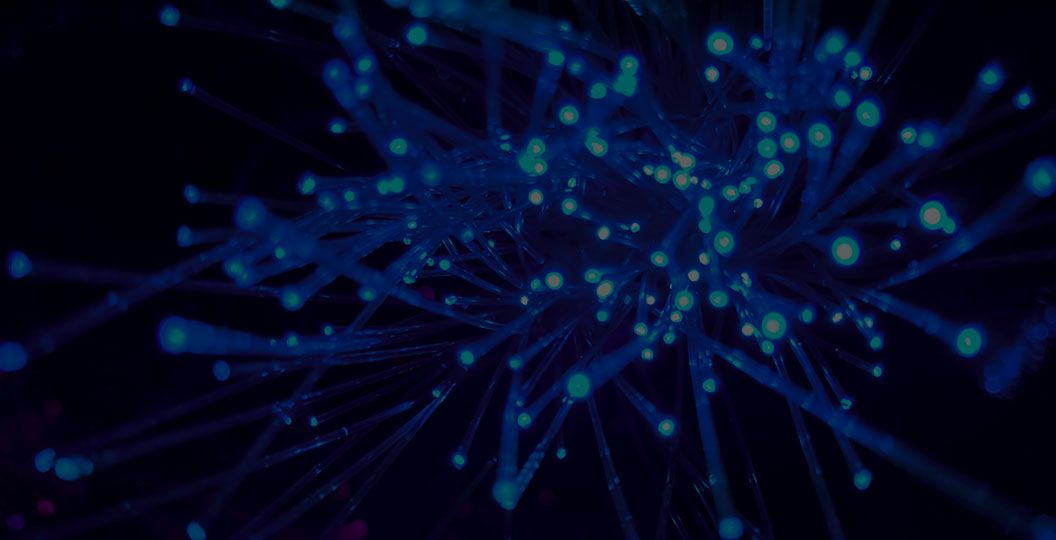 Active monitoring of QoE in 4G LTE with Emblasoft Evolver
MNOs and service providers need to be able to test and validate the QoE of new services and upgrades not just in the development phase, but also proactively throughout the lifecycle of the service. How can they do this?
4G LTE refers to the 3GPP standard that aimed to create a high-speed, delay-minimised data transmission and mobile connectivity and represented a significant improvement over 2G and 3G (which are currently now being retired as spectrum is re-farmed for 4G and 5G services).
One of the parameters used to measure its effectiveness in meeting those goals is Quality of Experience (QoE). Where QoE focuses on the end-user experience and perception of a service, in terms of degradation in voice or video quality, Quality of Service (QoS) is focused on quantitative standardised measurement of network performance, in terms of parameters such as throughput, packet loss, delay and jitter.
QoS and QoE are directly related
Put simply, QoS refers to the ability of a network to provide an assured level of performance in terms of the parameters outlined above, but while QoE is directly affected by that assured performance it also has non-technical aspects, such as user perception and satisfaction, and integrity of the service.
Of course, it means that QoE is directly related to QoS, with different services – such as VoIP, video streaming, content sharing, and diversified enterprise/business applications – each demanding a different level of QoE (which can be mapped from the quantitative parameters measured as QoS in the network). For example, users might expect low jitter and very low latency on a video call, while being more forgiving of content downloading from the Internet.
A further aspect of QoE is that users may switch between different services and applications within the same session. So, for example, a conversation may start as a voice call and switch to video, or a video call may require simultaneous exchange of data content. The challenge for MNOs is: How do I measure QoE in a dynamic, multi-channel environment and map that back to network performance (QoS) in order to optimise or repair any failures in QoE?
CI/CD/CT QoE assurance is essential
With 4G LTE (and 5G) services are dynamically orchestrated in near-real time. For example, operators may want to introduce new services, upgrade existing ones, or integrate different services with different applications on the fly to provide service differentiation and maintain innovation.
Today, of course, this falls under the principles of DevOps methodologies, which consists of continuous integration (CI), continuous development (CD), and continuous testing (CT), essentially automating the whole process of continual service improvement. So, how can MNOs measure and assure QoE throughout the entire lifecycle of a service or application?
Emblasoft Evolver is a comprehensive test, validation, and assurance platform that embraces CI/CD/CT for 4G LTE (and every other mobile generation) networks, as well as providing active monitoring throughout the lifecycle of the service. It can instantly verify new service releases and upgrades from a DevOps perspective, and then post-launch provides a proactive, preventative approach to monitoring QoE based on virtual UEs.
As well as verifying QoS parameters (such as jitter, packet loss, delay, and so on), it can also measure QoE for individual services (voice, data, video, and so on) using ITU standards, such as PESQ for voice call quality measurement and POLQA, which provides a standardised assessment of IP-based voice call quality.
Emblasoft Evolver with Active Monitoring for QoE assurance
Emblasoft Evolver Active Monitoring of QoE offers a preventative approach to measuring QoE by continuously simulating traffic through the core network. It measures QoE from a UE perspective using active probes within the network, which enables the measurement of QoE and the proactive detection of any problems in the network that are affecting customer experience. It provides real-time detection of faults with real-time alarms, enabling remedial action before they impact the end user. Put simply, it's an early QoE warning system that allows MNOs to meet the SLAs of their customers.
By running multiple UEs simulated by Evolver via active monitoring, it enables service providers to run multiple scenarios in parallel. For example, by simulating multiple UEs, which could be running a different service (in the same or a different cell) while switching between different channels during each session, MNOs can understand the impact on QoE. Equally, Evolver with active monitoring can simulate different loads, with fluctuating populations of UEs, each performing different simultaneous active sessions. A reflector also sends traffic back to provide end-to-end insight, emulating the servers or applications to which applications on the UE connect and allowing user plan session data to be transferred.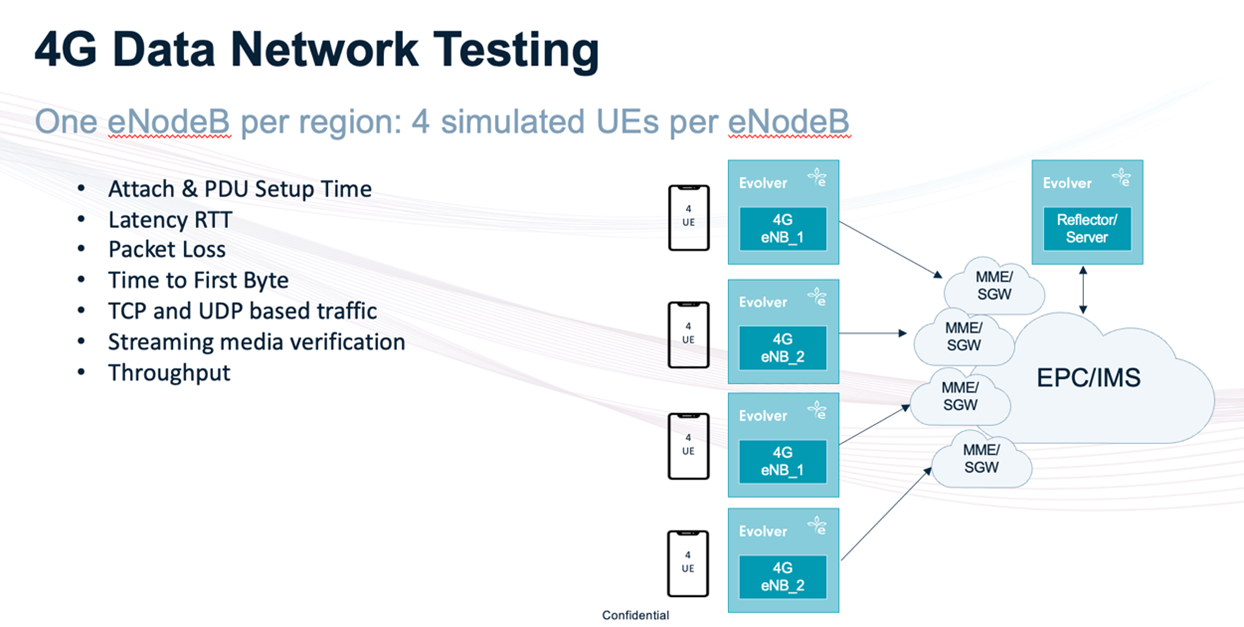 Notably, Evolver can also emulate single nodes in the network, so that testing (and active monitoring) can be performed on isolated nodes. Measurements include:
Attach & PDU Setup Time
Latency RTT
Packet Loss
Time to First Byte
TCP- and UDP-based traffic
Streaming media verification
Throughput
Simulations provide real-time insights in to QoE and can be displayed in Evolver or exported to other graphical tools via Prometheus to applications such as Grafana to provide in-depth analysis. Importantly, the entire process can be automated so tests can be set to be triggered by a specific event, as scheduled tests, or run in batches.
For example, a trigger event could be set, which then causes Evolver to run an appropriate simulated scenario, meaning that all outcomes are covered, or can even be set to trigger a change in the OSS or at a network node if a set API event occurs. Its flexibility is key – the choice is yours.
To find out more about how Emblasoft Evolver with active monitoring can help you to validate and assure QoE, and meet customer SLAs, or to book a demo, contact us today.