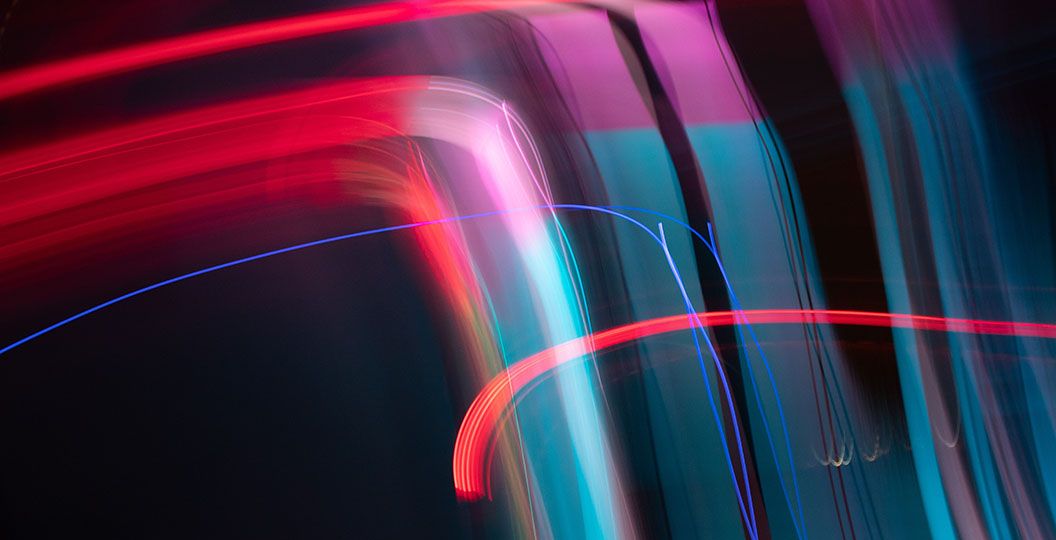 Automated continuous testing is essential for realising the full benefits of 5G
The 5G Service-Based Architecture (SBA) will enable new use cases for consumer and enterprise users alike, and offers a significant opportunity to build new revenue streams for service providers. However, it will also require a completely new approach to service validation and assurance – automated active assurance, backed by continuous testing to match continuous delivery cycles.
The new 5G Service-Based Architecture (SBA) is a disaggregated, virtualised, open, cloud-native infrastructure that supports the delivery of innovative digital services. It marks a significant transformation from legacy network architectures and will support new use cases, such as AR and VR, low-latency mission-critical applications at the network edge for smart factories and connected vehicles, IoT estates, and new consumer cases.
5G enables secure, robust network slicing and private networks
These enhanced network capabilities that 5G enables offer operators and service providers a huge opportunity to generate new revenue from enterprise and consumer services. However, the new use cases it will support – including network slicing and private networks – demand high-speed connectivity, ultra-low latency, massive connectivity, reliability and, importantly, exceptional quality of experience (QoE).
The dynamic orchestration of services and service chains, and network slices, will be another key feature of 5G SBA networks. Making use of NFV and SDN, network slicing enables the multiplexing of virtualised networks on a shared physical network to provide dedicated resources (each requiring specific SLAs and KPIs) to single customers or service chains.
The need for DevOps and CI/CD/CT in 5G
At the same time, CSPs are increasingly adopting DevOps practices with a focus on continuous integration, continuous delivery and continuous testing (CI/CD/CT) to enable them to constantly improve existing services and launch new ones to remain competitively differentiated. Of course, each iteration or new service chain will need to be rigorously tested and validated before launch and in-service to ensure the upmost QoS.
So, CT is intrinsic to these cycles. Software will need to be tested and validated continuously, with processes, changes and outcomes continually tested and verified. It means that stakeholders will need to adapt to support new processes for software delivery, continuously – a significant change to previous modes of working.
Of course, this brings challenges. Ensuring high quality of service (QoS) and QoE requires pre-launch test and validation as well as in-service real-time, end-to-end monitoring of application performance visibility across multiple domains throughout the entire lifecycle of the service.
Service providers use two tried and tested service assurance approaches: passive monitoring and active assurance. Passive monitoring offers in-depth, post-event analysis of network behaviour and performance based on real traffic. Conversely, active assurance requires emulated/simulated test traffic to be injected into the network – either in live networks or in test labs using containerised or virtualised test agents – to validate SLAs before and after service activation and guarantee superior QoS.
Test early. Test often. Test everywhere. Automate
Such a repetitive approach to producing and testing software in short cycles allows organisations to reliably improve and release software on a 'continuous' basis, reducing the cost, time, and risk of delivering incremental software changes and launching new services. In turn, this requires the automated testing and validation of new software code at every stage of the software development lifecycle. The 5G mantra is simple: "Test early. Test often. Test Everywhere. Automate."
Emblasoft Evolver offers CSPs an automated solution for testing any number of different traffic scenarios, from one agent to millions. It enables service providers to support SLA-backed 5G propositions, each with unique QoS requirements. Unlike most other solutions, Emblasoft's comprehensive test and validation platform can perform and automate tests over multiple protocols, including (but not limited to) MSRP, SIP, HTTP, and RTP, simultaneously, as well as the injection of real data payloads. As such, it enables the modelling and testing of any traffic, user behaviour, or device scenario.
Automated active assurance from Emblasoft
Importantly, the Emblasoft solution also enables node-specific testing for different nodes in isolation – such as the AMF, SMF, AUSF, PCF, UDM. End-to-end characteristics of the complete 5G core can also be tested – for service chains, users, protocols, and network slices, for example.
Emblasoft's remote agents are controlled by a centralised management platform, enabling the remote deployment, configuration, and execution of any traffic scenario. Testers can create, modify, and store specific tests, benefitting from a library that grows with their service portfolio and new offers for customers and partners. In addition, Emblasoft offers a suite of pre-set test scenarios that service providers can use.
Agents can be run continuously, or ad hoc to suit requirements – meeting the challenge of the CI/CD/CT lifecycle. Integration with external systems also allows tests to be triggered from other workflows and processes, bringing new levels of automation to test processes and allowing for comprehensive assurance and validation of KPIs relevant to different users.
A wide range of use cases can be supported for end-to-end testing (measuring function and performance in user applications such as RCS and SMS, or VR/AR and IoT applications). 
Our solution not only enables you to validate services and applications in test networks before launch, it also enables the automated, continuous monitoring and testing of live services throughout their lifecycle.
This allows operators to test the network functions and slices before and during deployment, and vendors to validate functionality for their commercial offers. Furthermore, as network slicing becomes a commercial reality, our solution will also enable the validation of end-to-end performance and characteristics of different network slices.
Emblasoft's approach to automated, continuous testing in both test and live networks is fully aligned with DevOps and CI/CD/CT approaches. To ensure your competitive differentiation by guaranteeing QoS of every service chain, contact us today or download our free white paper or case study here.