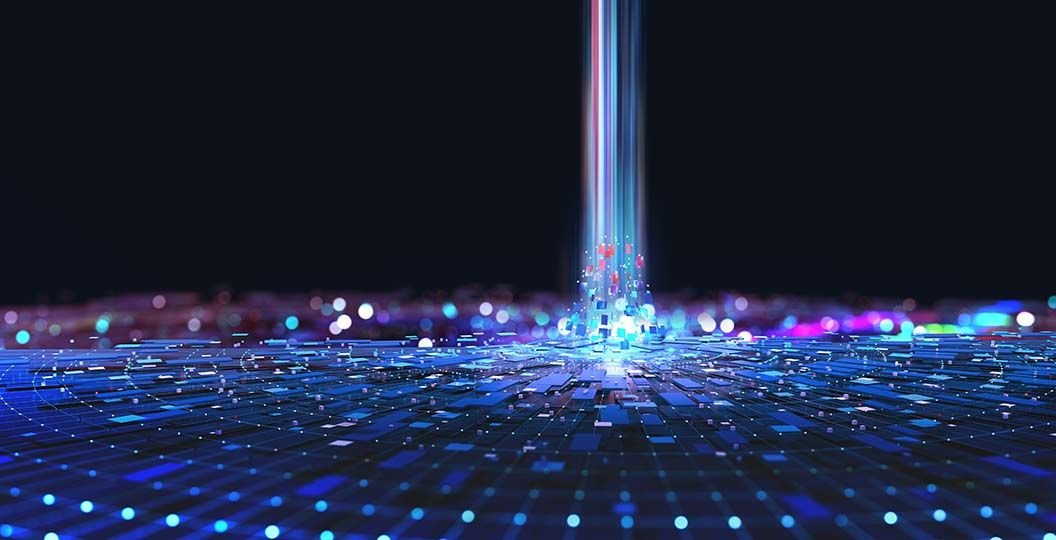 Automated testing of RCS over multiple protocols and test cases
A European Tier One MNO needed to automate testing of its RCS offers under a broader DevOps initiative. Emblasoft enabled over 300 test cases by simulating mobile RCS clients with software-based agents to fully validate the MNO's RCS capabilities for its B2C and B2B customers.
Rich Communication Services (RCS) have become the de facto standard for multimedia messaging on Android devices. RCS was originally conceived by a group of mobile operators in 2007 to reflect the way that consumers (and businesses) wanted to communicate – using 'live' chat, multimedia capabilities, group chats, and so on within a messaging app.
Now, RCS has grown to encompass image and video sharing, group chat, read receipts, location, video calls, and messages over 160 characters, as well as many other features. A further benefit is that RCS works over Wi-Fi and cellular networks – unlike traditional messaging, which requires a cellular connection.
The popularity of RCS and RBM is soaring
In June 2021, end-to-end encryption was added for one-to-one chats, meaning that only the person being messaged can read the messages – an important security factor, given the growing number of businesses using RCS for marketing.
As a result, its popularity has soared. According to MarketsandMarkets, the market is set to more than double from $5.2 billion in 2020 to $11.7 billion by 2025.
One of the main drivers has been the growth of RCS Business Messaging (RBM), a B2C version of RCS, which offers businesses a way to customise their branding and messaging and enables an interactive way of communicating with customers in a more engaging way.
As RCS and RBM popularity soars, it means that operators need to ensure a robust, scalable, consistent RCS service to attract new subscribers and retain existing customers. Operators must also provide SLA-backed performance to guarantee service levels for their business customers – from which they can generate valuable revenue that must be protected.
Validating RCS requires comprehensive load and functional testing
Achieving this successfully requires comprehensive load and functional testing. At the same time, the need for automated testing is an absolute imperative – as it would require significant time and resources to create and operate a comprehensive RCS testing strategy manually.
This was the situation in which an Emblasoft MNO customer found itself. As the two companies had worked together on similar projects, the MNO approached Emblasoft to enable automated testing of its RCS offer.
On a broader note, the MNO had been developing its DevOps strategy for some years. And testing of its RCS offer was one of the first to implement test automation under its DevOps initiative. This meant that the testing solution had to be fully aligned with its DevOps strategy. In order to fully simulate a mobile RCS client and its traffic, support for multiple protocols, such as MSRP, SIP and HTTP (and others) was required.
The MNO also realised the importance of automated testing. Because RCS enables a huge range of different interaction possibilities, which can change during a dialogue, there is a vast number of potential scenarios to test.
As well as testing services such as chat, group chat, device provisioning, file transfer, voice, and so on, there are multiple integration points that also need to be tested, such as between the RCS application servers and, for example, IMS, SMSC, HSS, PCRF, to name a few. The MNO needed to test as many of these as possible.
Flexible, automated RCS testing across multiple protocols by Emblasoft
Emblasoft's software can simulate clients as mobile users on mobile devices, from both the sender and receiver perspectives. It also offers exceptional flexibility to test different variations of test cases. As a result, Emblasoft enabled the MNO to perform around 300 different automated test cases over multiple protocols, including (but not limited to) MSRP, SIP, HTTP, RTP, and so on.
Emblasoft also enabled the MNO to run automated test cases for a broad range of user scenarios, including (but not limited to):
1-to-1 messaging
Group chat
Messages between RCS and SMS, and vice versa
VoIP calls
Videos or images within a message
Sending a customer service ticket to a user over RCS
As well as situations where, for example, one user sits idle for a time, or only one of the users has access to RCS, and so on.
To find out how the Emblasoft testing solution can perform automated RCS testing, while mimicking realistic user behaviour within a DevOps environment, download our latest case study, here.