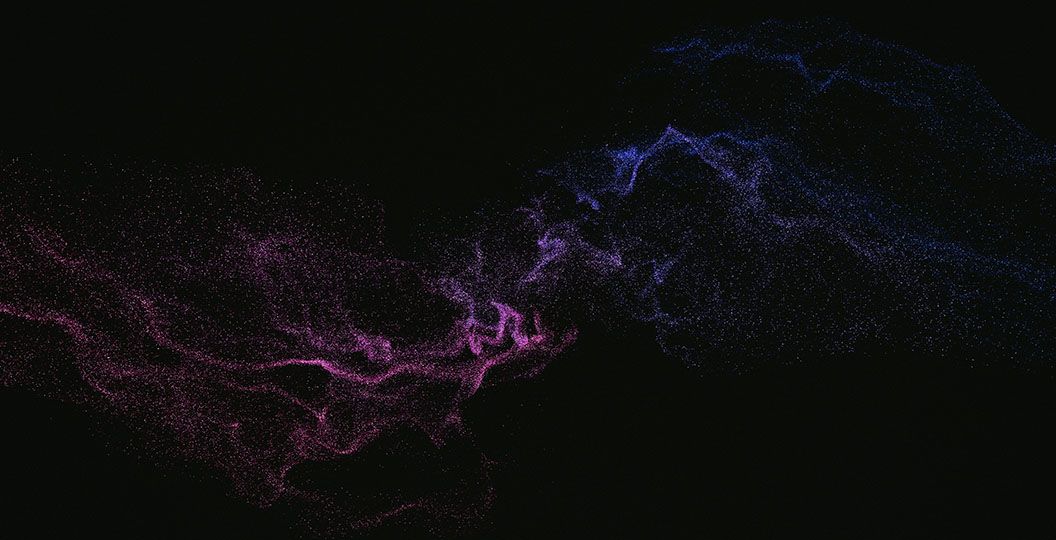 Emblasoft Active Monitoring for continuous 5G service assurance
Active monitoring is essential for the continuous assurance of differentiated services in live 5G networks. Find out how Emblasoft's Evolver supports active monitoring to enable measurement of QoS per service, network slice and location - at scale.
5G will significantly increase the number of end-user devices and services and will be distributed in new environments that rely on edge cloud, containers and microservices architecture. It will transform the way in which services are delivered and create new use cases and services, including end-to-end network slicing and complex service chains. The ecosystem of vendors and equipment will also become heavily diversified.
The 5G virtualised network will be significantly more complex in multiple ways:
Network topology is virtualised and constantly changing.
Network virtualisation and telco clouds deliver distributed intelligence and value-added services in the multi-access edge network.
Dynamic service provisioning leads to a consistently high level of change.
Demanding, 5G mission-critical services require proactive real-time SLA monitoring.
5G slices assume guaranteed quality of service (QoS) per slice, each of which needs to be tested and monitored.
Network functions virtualisation (NFV) service chains need to be validated at the data plane to ensure that service chains provide the required KPIs. It is not enough to only monitor the health of the virtualised network functions (VNFs).
5G dramatically changes service assurance requirements
It means that maintaining the quality of service (QoS) and quality of experience (QoE) will be critical to ensuring success, requiring a completely different approach to service assurance and network performance monitoring. Importantly, the KPIs and SLAs for specific 5G use cases will be very different.
For example, the service performance requirements of a connected IoT device, such as a streetlight, will be markedly different to those required for a smart factory. Factor in network slices, each with its own performance parameters, and service assurance becomes an altogether more complicated challenge.
At the same time, services will need to be created, updated, modified, and terminated on an on-going basis so that MNOs and service providers can deliver a differentiated portfolio and maintain competitive advantage. This will require a DevOps approach with continuous delivery / continuous testing (CD/CT) at its core.
It means that new tools and capabilities will be required to assure service levels, with the ability to collect and share near-real-time data and monitor service performance on a per-service, per-device, or per-network-slice basis. Automation will be key.
Historically, assurance activities have been relatively manual and static, chained to a static service or hardware architecture. Passive monitoring, as it's known, has its advantages. It can provide detailed analysis of actual user traffic, allowing operators and service providers understand service and network performance and usage. However, it only offers 'post-event' network insight.
Active monitoring for automated network performance monitoring
Active monitoring, on the other hand, 'injects' realistic traffic into the network to test the performance of services and to find any issues or bottlenecks almost instantaneously. As well as enabling automated network performance monitoring in-service, active monitoring can also emulate new service chains and measure performance characteristics before launch to support CD/CT strategies.
It means that the performance of new or updated services can be tested immediately, allowing any issues to be identified and rectified before they impact the end-user. Active monitoring enables multiple use cases, including:
Network slicing
Private networks
Differentiated IoT services
Edge computing
As a result, active monitoring will be critical for enabling proactive service assurance, allowing CSPs to validate SLAs before and after service activation.
Figure 1 – Active monitoring in live networks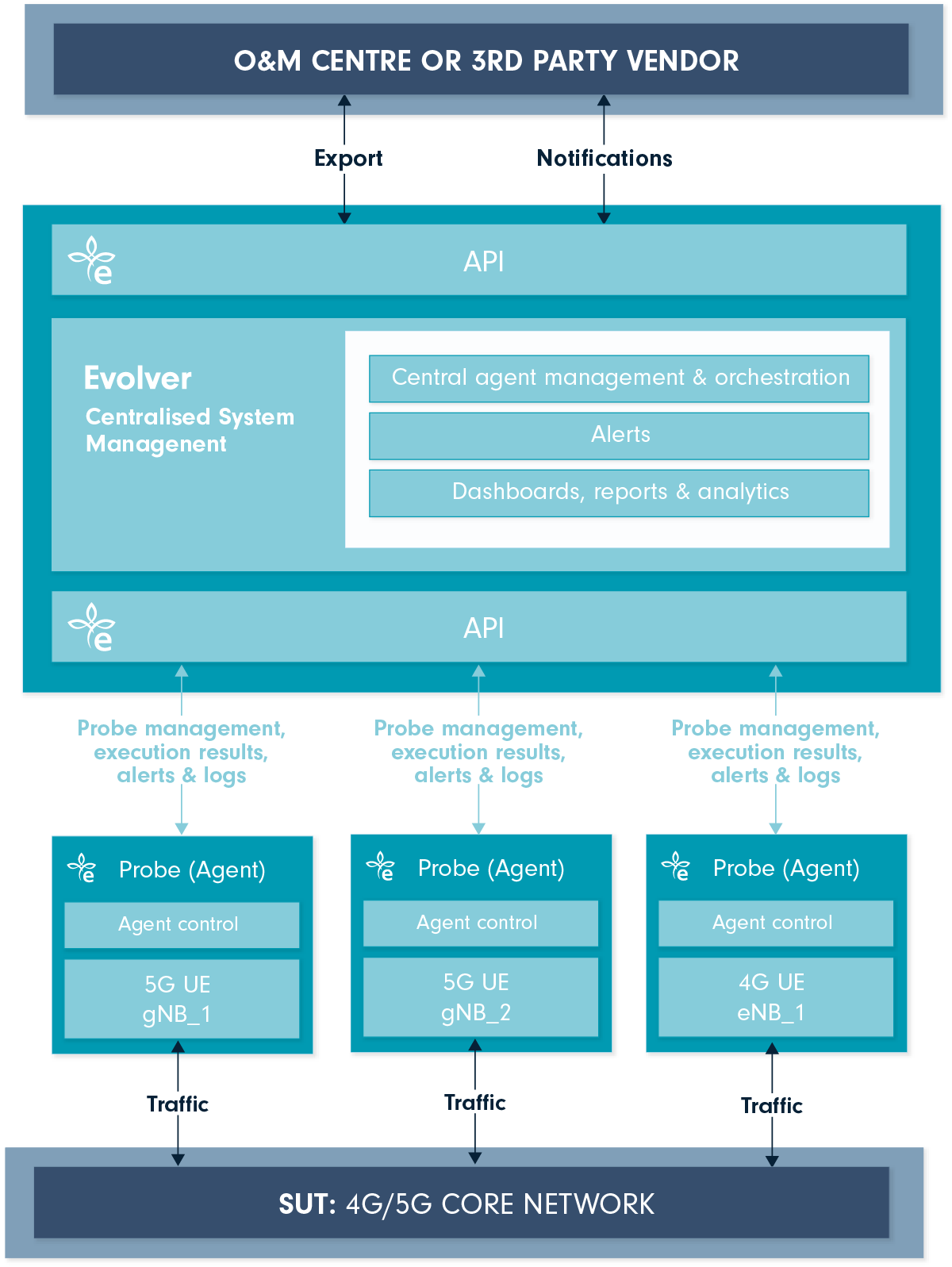 Source: Emblasoft
Emblasoft Active Monitoring for continuous validation of QoS-enabled services
Emblasoft's Evolver Active Monitoring solution is based on the deployment of software agents – mimicking UEs, as well as SBA NFs – into live networks, which participate in real services and interact with delivery components. It enables the collection of real-time data to assess performance and the QoE delivered to service users.
Our active monitoring solution enables operators and service providers to continuously validate and verify QoS-enabled services and applications through the deployment of remote test agents. These distributed, automated, active monitoring agents generate real traffic to capture multiple KPIs across differentiated services and can be installed – dynamically, on-demand – in any network domain to generate real traffic sessions and measure QoS for differentiated services and applications.
Agents can be controlled to test different service features and specific scenarios, in parallel, dynamically and for encrypted data sessions. Emblasoft 's active monitoring functions enable multiple capabilities:
Precise KPI measurement – per service, per user and for 5G, 4G and 3G applications
Dynamic agent activation, scalable to thousands
Flexible scenario creation and libraries
Reduced cost and footprint vs passive probes
For encrypted traffic sessions
Centralised management and control
Integration with automation, workflows, and third-party systems.
Our active monitoring solution enables measurement of the QoS delivered per service, slice and location, and can be used to validate SLA performance for your partners. The execution platform can be deployed in virtual architectures and service orchestration can be performed from our solution, or via an MNOs existing orchestration platform, ensuring effective automation. The control centre manages thousands of agents to ensure that active monitoring is provided for all relevant services, at scale.
Emblasoft's Evolver active monitoring solution enables CSPs to increase efficiency through the automation of hundreds of traffic scenarios and millions of agents, to support SLA-backed 5G propositions. To find out more, download our white paper.