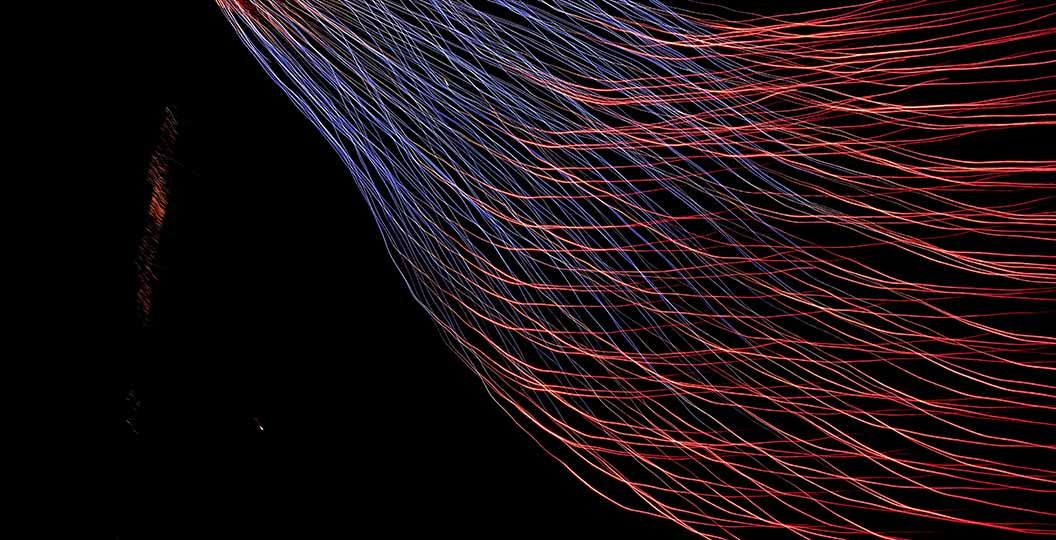 Emblasoft launches Evolver – providing a unified solution that integrates new, active monitoring capabilities with functional and load testing
Evolver is a comprehensive platform that provides solutions for active monitoring, functional testing, and performance testing. These are essential for service validation and service quality assurance in pre- and production mobile networks. Optimised for the challenges of 5G, 4G and legacy networks, Evolver solves the problem of providing full lifecycle assurance, in automated environments.
Assuring your service portfolio – end-to-end
Service assurance is critical to the successful delivery of services to customers. It's the means by which we can be sure that what is promised is what is received. However, growing service complexity and the new age of highly differentiated services means that this task is becoming increasingly difficult. Operators are challenged to ensure that each of the myriad of services is performing as expected – and, the more services there are, the harder this will become.
Traditionally, services have been tested at a functional level and then for performance and scale before launching into live networks. That remains essential – but today's networks demand more. Once live, operators have largely depended on passive probes to obtain service quality information. While necessary, this approach is no longer sufficient.
5G brings rewards – but also complexity
That's because today's network services have a completely different level of complexity, and each service has its own set of specific parameters and metrics that need to be measured. For example, the KPIs that need to be monitored for a customer streaming an HD video to their smartphone will differ markedly from an IoT-enabled device, such as a wind turbine. In turn, the KPIs and performance requirements for autonomous cars and smart cities will be different again.
5G Standalone (SA) will not only enable a massively expanded set of complex and dynamically provisioned services, but it will also enable network slicing, which means that each network slice is also likely to have a unique set of metrics and KPIs to monitor, and a multitude of different service requirements within each slice. It means that network complexity is accelerating rapidly, and this has a significant impact on monitoring network performance and KPIs.
Passive monitoring versus active monitoring
Put simply, today's virtualised networks are significantly more complex in multiple ways:
Network topology is virtualised and constantly changing
Network virtualisation and telco clouds deliver distributed intelligence and value-added services in the multi-access edge network
Dynamic service provisioning leads to a consistently high level of change
Demanding 5G mission-critical services require proactive real-time SLA monitoring
5G slices assume guaranteed quality of service (QoS), each of which needs to be tested and monitored
Network functions virtualisation (NFV) service chains need to be validated at the data plane to ensure that service chains provide the required KPIs. It is not enough to only monitor the health of the virtualised network functions (VNFs).
In turn, this brings new challenges that demand an alternative approach to complement and extend passive monitoring:
Encryption – encrypted end-to-end services are not visible to passive monitoring platforms. If this data is invisible, why monitor all traffic?
Cost – the capacity required to monitor all network traffic has grown, massively so. This cost cannot be justified if a significant (and growing) proportion of your traffic is actually invisible, due to encryption
Complexity – the dynamic 5G environment means it can take a growing length of time for passive monitoring solutions to adapt to changes, particularly when they do not benefit from automated provisioning
Speed – it can take time for passive monitoring solutions to detect service impacting events, due to the delay in processing data and isolating issue
At the same time, today's dynamically changing, virtualised 5G SA networks demand constant software upgrades and evolution, which requires most service providers to embrace a DevOps strategy that includes continuous development (CD) and continuous integration (CI), backed by automation.
This requires a change of approach, from passive monitoring to active assurance (or active monitoring). Rather than studying the performance of networks and devices, service providers must measure the actual quality of network services within the data plane by simulating realistic traffic. In short, a real-time, proactive approach is required.
Evolver from Emblasoft – for the full lifecycle
The new Evolver platform from Emblasoft combines active monitoring capabilities for live and pre-production networks, with functional and load testing solutions – covering the complete service lifecycle. Centrally controlled, it provides REST interfaces, so it can be integrated into your automation platform, and is fully compatible with new DevOps approaches for CD/CI.
Evolver plays a critical role in enabling always-on active assurance using realistic test traffic in the network allowing CSPs to validate SLAs before and after service activation and guarantee superior quality of service, regardless of service performance requirements.
So, why not get in touch and find out how Evolver can help you deliver the differentiated 5G service KPIs your customers will demand?