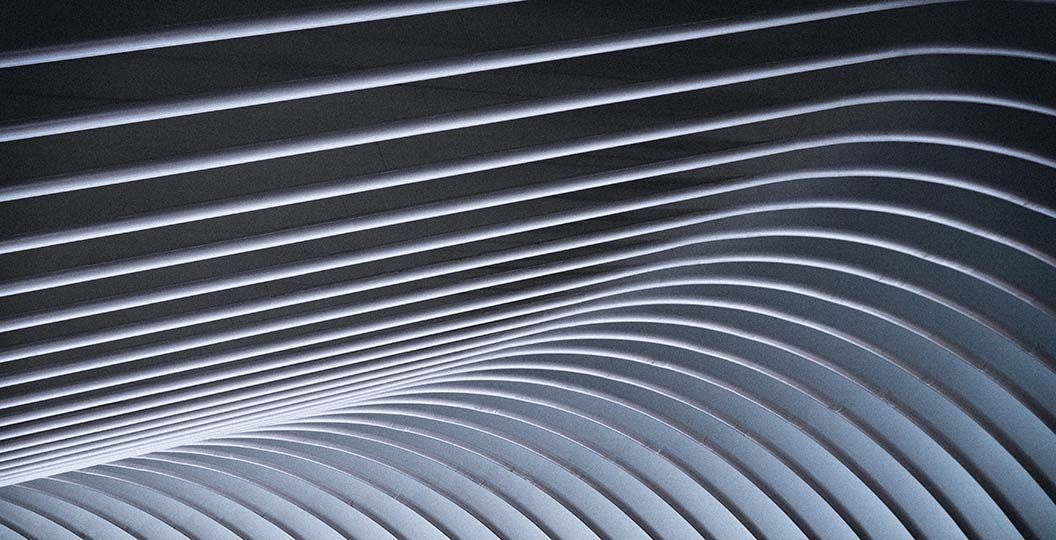 Exploring the 3GPP PCF – Policy Control Function
The Policy Control Function, or PCF, is arguably one of the most important of the 5G Service-Based Architecture (SBA) Network Functions. It represents an evolution of the 4G Policy and Charging Rules Function (PCRF), which added capabilities to request and monitor service quality, on a per session basis. As well as retaining these session-based capabilities, the PCF adds additional functions, including control of network slicing, and new control mechanisms for UE activities, such as roaming and mobility management.
In the 5G Service-Based Architecture (SBA), the Policy Control Function (PCF) performs the same function as the Policy and Charging Rules Function (PCRF) does in 4G networks, but with additional functionality.
Arguably, the PCF is one of the most important of the 5G Network Functions, as policy and charging control will play a critical role in the evolving 5G ecosystem by providing visibility into and control over the use of differentiated network services in real time.
From PCRF to PCF
The PCRF is used in 4G / LTE networks to assist service data flow detection, policy enforcement, and flow-based charging, which ensures the reliable monitoring of services or use cases and the charges associated with each.
It also enables the reconfiguration of policies to effectively manage Quality of Service (QoS), charging, quota, optimisation, and admission control, and offers a number of benefits:
Real-time management of the network and subscriber policy
Effective routing and scheduling of network traffic
Centralised view of subscriber context from device, network, location, and billing data
Data-based insights into revenue assurance and bandwidth management
Premium differentiated voice services to the user(s) 
Prioritising calls to emergency numbers in next-generation networks
The 5G PCF, meanwhile, supports the unified policy framework that governs network behaviour by providing policy rules for control plane functions (such as network slicing, roaming and mobility management) and subscription information for the policy decisions taken, and by supporting new 5G QoS policy and charging control functions.
It builds on the PCRF by adding more functionality that enhances agility and flexibility in a dynamic, cloud-native environment. The main functions of the PCF include:
Implement end-to-end policy management, from devices to applications
Define policies for different slices, supporting diverse 5G use cases such as enhanced mobile broadband (EMBB), ultra-reliable and low-latency communication (URLLC), massive IoT, and more
Enable service exposure to external applications
Gain advanced BI insights with real-time analytics, altering the business strategy and creating new offerings on the fly
Leverage data to create custom differentiated services for retail and enterprise customers
The PCF offers service providers multiple advantages, including efficient management of policies in a 5G network via an intuitive graphical interface; preparing the network to support massive IoT (mIoT) without compromising QoS; reducing network management costs; and enabling providers and MNOs to differentiate themselves with tailored offerings to consumer and enterprise customers.
Ensuring a unified policy framework
As such, the PCF supports a unified policy framework within the 5G infrastructure for governing network behaviour. It uses the policy subscription information stored in the User Data Repository (UDR) to provide policy rules to network functions (SMF/AMF).
The PCF uses a standard REST-based interface to integrate with the AMF for access and mobility policy, and the SMF for session management policy. Interfaces supported by the PCF are described in numerous standards. For example, the interface with the SMF is covered in 3GPP TS 29.508, 5G System; Session Management Event Exposure Service, Stage 3.
Figure 1 – PCF interworking between 4G and 5G network service domain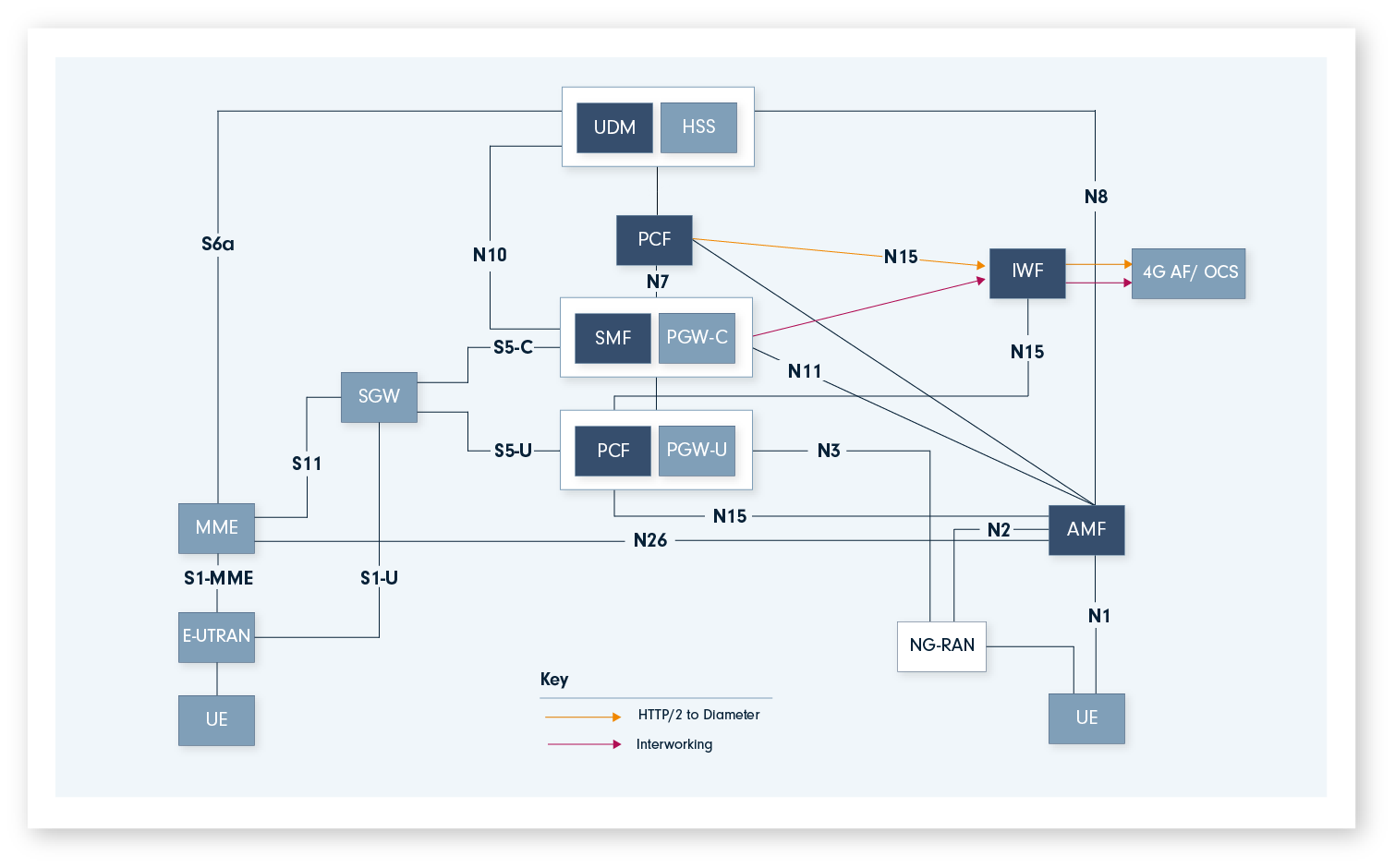 Source: Emblasoft
However, of course, the migration towards 5G will not happen overnight, which creates two challenges:
Many operators will need to deploy PCF and PCRF solutions in parallel.
Many services will span both 5G and 4G domains, so the appropriate AAA procedures must be observed in each. A solution to these challenges is to enable interworking between new, 5G PCF solutions and legacy PCRF functions.
What's required is a cloud-native policy converged solution that can help service providers avoid multiple platform migrations and leapfrog the policy solution directly to the industry-defined 5G SBA. Having a secure and flexible policy converged solution is fundamental when seeking new revenue streams beyond connectivity and striving to take advantage of cloud-native technologies and 5G.
Emblasoft Evolver: Successfully validating interworking between new 5G PCF and legacy network environments
Emblasoft Evolver provides a comprehensive platform for validating Interworking functions. Not just for PCF use cases, but for any case that requires HTTP/2-based entities to connect with those that support Diameter, MAP and other legacy interfaces – in either direction and from the same platform, at the same time.
This flexibility helps solution providers and operators validate interworking scenarios, protect investments in legacy solutions and maximise return from new solutions added for 5G SA – in full public or private networks. Evolver enables:
Validation and performance testing of interdomain policy control
Testing the interworking of 4G and 5G voice services
Validation of SMS delivery across domains
Effective real-time charging
Ensures services span networks
Testing both HTTP/2 and Diameter applications on a single platform
To find out how Emblasoft Evolver can be used to successfully validate interworking between the new, 5G PCF and legacy network environments, including PCRF-enabled 4G networks, get in touch today.