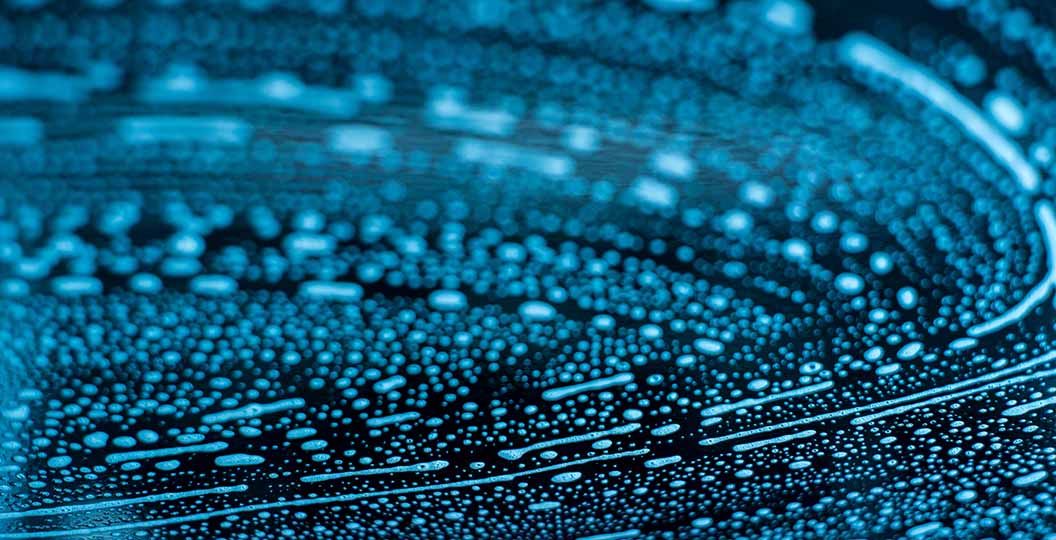 Measuring performance at the edge for vertical sectors – supporting new partnerships for MNOs
How will MNOs develop and support new SLAs for industry 4.0 partners on 5G SA networks? With a growing and increasingly diverse set of requirements, KPIs need to be defined that can align the interests of services from different sectors with the wireless capabilities and KPIs that are required to support them – and that will also allow test solutions to validate, verify and perform in-service testing.
5G SA will enable valuable new services for industry 4.0
The industry is gearing up for the next phase of 5G deployments – full Standalone (SSA) networks. Already, the GSA[1] has reported that nearly 70 operators, in nearly 40 countries are investing in 5G SA networks, with 7 in full commercial deployment. Of course, while this builds on the existing eMBB service, 5G SA investments are really about bringing new capabilities and unlocking services like URLLC for industry sectors and verticals: industry 4.0, and so on. MNOs hope to build new partnerships for players from different domains, based on unprecedented levels of wireless connectivity performance.
This will represent a significant shift. MNOs plan to offer distributed edge processing requirements to meet these demands – and there's growing interest from a wide range of industrial sectors. However, different stakeholders will have different needs. MNOs will have to leverage capabilities enabled by 5G SA networks to meet these requirements.
New SLAs will be required to back new services
As such, there will be a slew of new SLAs between MNOs and actors from manufacturing, automotive, smart cities, media, agriculture and more. On the one side, MNOs must manage and measure 5G performance; on the other, their partners will have their own KPIs to maintain. A big question is, "how can 5G KPIs be mapped to KPIs from vertical sectors?"
Well, some answers are beginning to emerge. In a recent paper "Service performance measurement methods over experimental 5G networks[2]", 5GPP has kick-started the process of mapping indicators from mobile networks to those used in industries.
This is hugely important, If MNOs are to offer bespoke service performance for B2B customers from industry 4.0, then they need to be able to determine quality, assess delivery – and ensure that SLAs can be built correctly.
Define and align use cases with mobile KPIs
The work is proceeding through the definition of use cases, from different sectors. For example, a smart factory might wish to maintain a digital twin, based on continuous streaming. Similarly, a city could deploy a smart lighting infrastructure to reduce energy consumption and to increase the efficiency of routine maintenance – and so on, for a huge range of different cases.
Despite the many variables, a methodology is emerging. It starts by determining Core KPIs from the perspective of the mobile network (C-KPIs, which include latency, packet loss, jitter, location / position, guaranteed data rates, coverage and so on). For each use case, industry-specific Service KPIs can also be created (known here as IND-SKPI-1, IND-SKPI-2, and so on).
Thus, in the smart factory digital twin example, Service KPIs include:
"synchronisation between communication components", for which we need to measure:
End-to-end latency
Packet loss
And, "high resolution real-time video quality", which maps onto:
Packet loss
Guaranteed data rate
Data volume
Jitter
There are many others. In the case of a smart lighting service, 'light response time' and 'total number of active lights' are relevant measures, among a range that has been defined:
Light response time needs:
And, total number of active lights needs:
Edge-to-edge latency
Reliability
Coverage
Device density
And so on, for use cases from each of nine sectors. Mobile KPI definitions leverage 3GPP references as much as possible – so MNOs must be able to capture these to deliver the appropriate SLA. They must also be able to obtain the service parameters for any given service from their partners – and to present the measured data to any reporting solutions that are required to confirm performance or to take corrective action.
MNOs will need to be able to test and assure new SLAs, continuously – Emblasoft is already doing this
This is at an early stage and much work must be completed to create templates for measuring vertical service performance. It will take time. But, it's abundantly clear that MNOs will have to measure and validate these new service templates before launch – and during their service lifecycles.

But because classical measurements of mobile network performance will provide the basis of new KPIs, service templates and SLAs, MNOs will depend on automated test solutions that can provide these measurements – not just when designing a service, but throughout the active lifespan.
It's an exciting new domain. At Emblasoft, our solutions are already deployed for service validation and active monitoring in 5G SA trials. We are enabling continuous testing for different vertical services and have worked with stakeholders to define what should be measured and how it should be tested.
This new work points to a way of standardising approaches, across different sectors so that MNOs can reuse the same test platform for different slices and services, enabling the automation of testing and active monitoring for each new service customer.  We'll be exploring how to achieve this in future posts – but we're off to a promising start.
[1] GSA Snapshot: 5G Standalone, 2021
[2] 5GPP, ICT-19 Performance KPIs