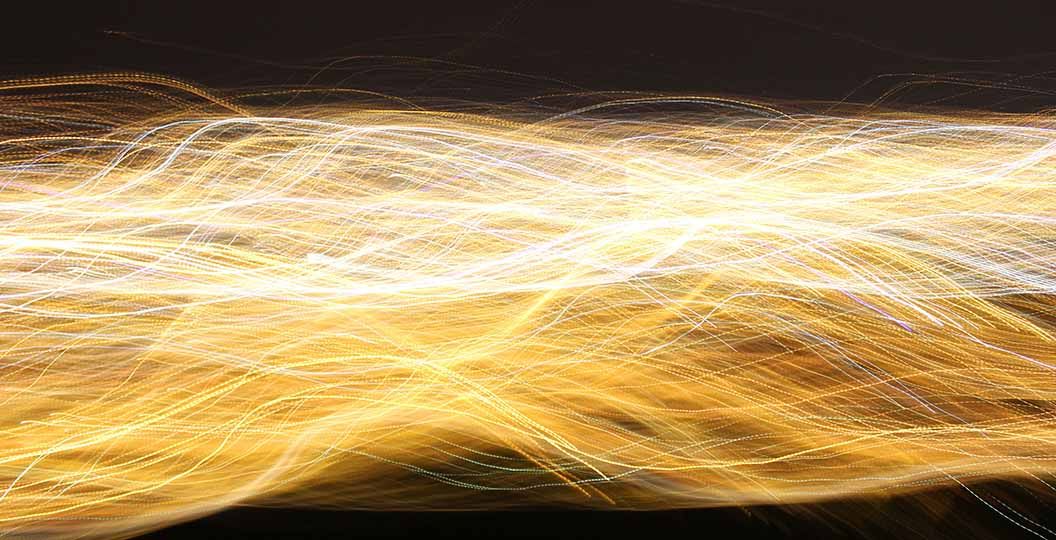 Node Emulation for 5G SA network testing
A mix of emulation and simulation is required to comprehensively test network functions and nodes in the 5G Service-Based Architecture. Emblasoft provides a range of solutions to cover all bases.
What is Emulation?
The words 'emulation' and 'simulation' are often – incorrectly – used interchangeably when it comes to network testing. However, there are important differences between the two.
An emulator is used as a real node or Network Function (NF) in the network – in the case of Emblasoft, for example, it's a virtual server that can be deployed alongside other NFs in a cloud environment. An emulator functions in the same manner as the real thing from a testing perspective. In simple terms, it copies the behaviour and performance of a network component by functionally 'replacing' it. An emulator does not replicate every function of a 'real' node or NF, but it does provide enough functionality to allow 'real-world' testing to the desired level.
Conversely, a simulator – for example, on a network interface – mimics the behaviour of a network and its components in an abstract fashion to demonstrate specific behaviours and outcomes. Simulation generates the appearance of a behaviour or scenario that may not actually exist, while emulation recreates something that does.
In general, emulation is used for testing specific components of the mobile network for security, performance or capacity, while simulation is applied to testing areas, interfaces or protocol.
In truth, rigorous testing of the decentralised, diversified 5G Service-Based Architecture (SBA) requires a mix of both emulation and simulation. Read on to find out how Emblasoft's range of powerful testing solutions can ensure comprehensive testing of nodes, network functions and multiple technologies, from 2G GSM to 5G.
CUPS and Network Functions in 5G
5G incorporates a number of significant advances over previous networks. Control and User Plane Separation (CUPS) is essential for enabling mobile edge computing and critical/low latency applications, such as automated vehicles, by eliminating the need to transport traffic over the core network – while significantly reducing latency by placing the processing closer to the application. As part of 3GPP Release 14, CUPS distributes resources throughout the network, ensuring an efficient 5G core network.
The Service-Based Architecture (SBA) is the foundation of 5G. The SBA is defined in 3GPP Technical Specification 23.501 as a network in which the control plane functions and common data repositories are delivered using a set of interconnected, but independent, Network Functions (NFs), each with authorisation to access each other's services.
NFs are essential, and form the basis of 5G's highly flexible, dynamic nature, as each can connect to any other NF to create new services or functions, without the need to develop and introduce specific new interfaces each time a service is modified or created. The architecture is shown below, in Figure 1.
Figure 1 – SBA Architecture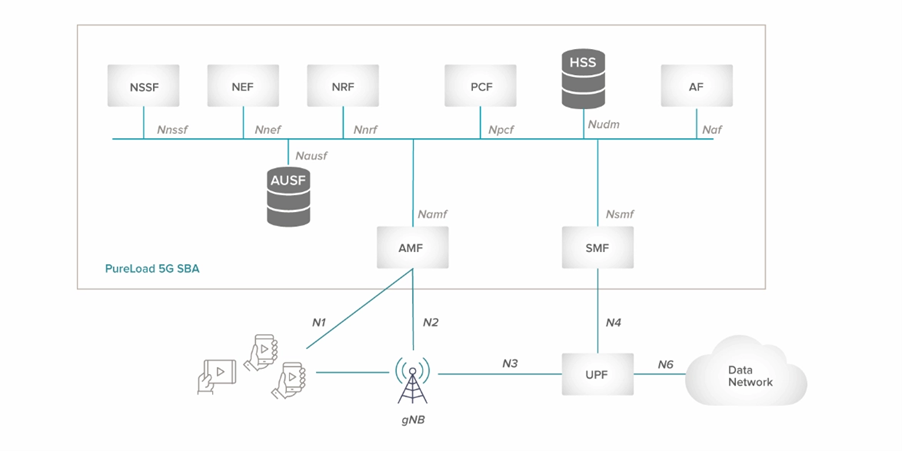 The importance of the Network Repository Function (NRF) in 5G SBA
The Network Function Repository (NRF) provides a single record of all NFs available, together with the profile of each and the services they support. It means that NFs – such as the UPF (User Plane Function), AMF (Access and Mobility Function), SMF (Session Management Function), PCF (Policy Control Function), and so on – can subscribe to and receive notifications about the registration of new NF instances of a given type.
The NRF also supports discovery functions, enabling other NFs to obtain information regarding available NFs that can support specific services. By allowing new NFs to register and others to discover it and its capabilities, the NRF is a key tool that enables MNOs to de-risk their network and diversify the vendor ecosystem, which in turn enables flexibility, innovation and competitive advantage.
Another key element worth noting in this context is the Policy Control Function (PCF), which is the natural evolution of The Policy and Charging Rules Function (PCRF) in 4G. The PCF supports the unified policy framework that governs network behaviour by providing policy rules for control plane functions (such as network slicing, roaming and mobility management) and subscription information for the policy decisions taken, and by supporting new 5G QoS policy and charging control functions. Interfaces supported by the PCF are described in numerous standards. For example, the interface with the SMF is covered in 3GPP TS 29.508, 5G System; Session Management Event Exposure Service, Stage 3.
The PCF offers service providers a number of advantages, including efficient management of policies in a 5G network via an intuitive graphical interface, preparing the network to support massive IoT (mIoT) without compromising QoS, reducing network management costs and enabling providers and MNOs to differentiate themselves with tailored offerings to consumer and enterprise customers.
Emblasoft Emulators and Simulators
Emblasoft offers three emulators, which are separate and distinct from our PureLoad and Evolver testing solutions. These are:
PCRF/PCF Emulator
HSS (Home Subscriber Service) Emulator
NRF Emulator
Our PCRF / PCF Emulator is designed for performance and stability testing based on the Sd Diameter Interface – this has become hugely important, given the need to ensure successful monetisation of 5G network investments – and to ensure that assets are protected against threats, as occurred when Diameter was first adopted in 4G networks. The HSS Emulator is designed for testing performance and stability using a subset of the Sh, Zh, Zx and SWx Diameter Interfaces.
Building on that heritage, Emblasoft is also excited to announce our new NRF Emulator, released in March 2021. The NRF Emulator allows MNOs and vendors to emulate and test NF registration and to create a test environment with support servers that support performance and functional testing within a multi-vendor environment. Its emulation capabilities enable efficient registration and testing of new NFs.
Our NRF emulation allows vendors and MNOs to test the characteristics of new UPFs. It can test registration and functionality for different characteristics and QoS demands.
A complete emulation and simulation testing environment
It means that providers can easily set up a test environment, including support servers, such as the NRF function, to ensure correct registration to the NRF Emulator and then proceed to test specific functionality. This can be done at scale and with multiple NFs, so that a diverse, multi-vendor environment can be validated and tested. In addition, our NRF Emulator supports 3GPP standards (R15 TS 29.510, stage 3 for example) and Kaloom UPF testing.
Furthermore, all three emulators can run on separate VMs from PureLoad and Evolver, and can be used before functions are in place – in other words, they can be deployed to provide functions that emulate key nodes in the SA core.
Emblasoft Evolver, meanwhile, enables Simulation. For example, Evolver can terminate at the N4 interface when it's being used to test the UPF. This means that, from the UPF perspective, the SMF (as well as the functions behind the SMF) are being simulated, not emulated. As Evolver supports multiple interfaces, it means that specified tests and testing performance with different traffic load mixes can be simulated in conjunction with emulation testing.
Put simply, our emulators are tailor-made for specific customer needs. They are typically developed as a part of, or as the delivery to, the test environment. It may be too complex or costly to deploy real nodes, or maybe other options, such as open source, cannot provide the scale or QoS demanded.
Emblasoft's comprehensive range of emulation and simulation testing solutions, which can be provided as an end-to-end solution or as standalone services, ensures that vendors and MNOs can rigorously test their 5G environment, from the 5G core to NFs and everything in between. Get in touch to find out how we can help you to solve your 5G testing challenges, and help to ensure your competitive differentiation in a fast-moving, dynamic 5G ecosystem.