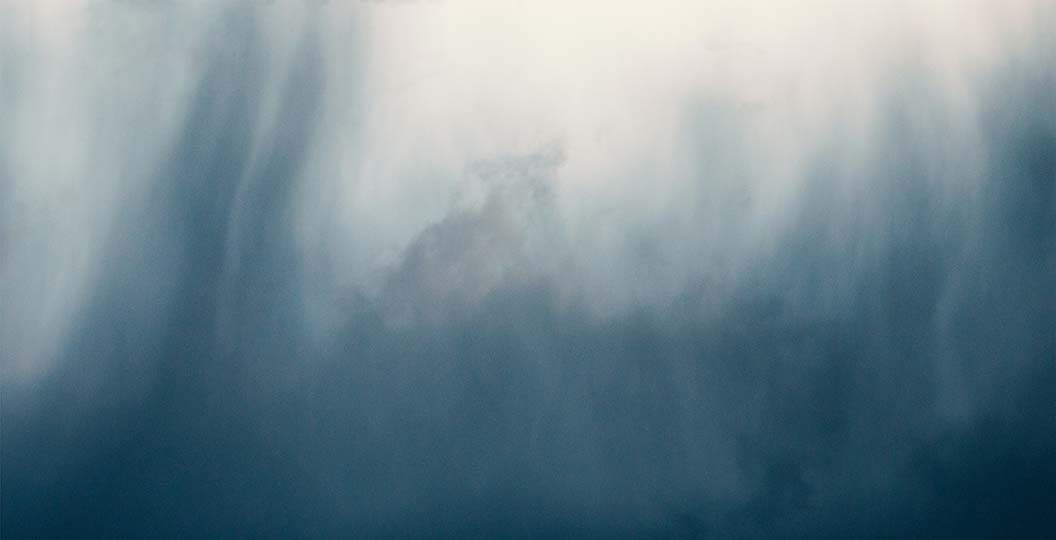 Testing the N11 interface and the 5G Session Management Function (SMF)
5G's Service-Based Architecture (SBA) and the adoption of Control and Data Plane Separation significantly boost flexibility but also alter the requirements for testing and validation. The N11 interface is a fundamental element of the 5G Service-Based Architecture (SBA) as it interacts with the decoupled data plane. When considering test strategies, this means that you need the ability to test N11 (and other) interfaces and nodes both individually and holistically. Emblasoft provides the solution.
Control and User Plane Separation, or CUPS, was first introduced in 3GPP Release 14 for the 4G Evolved Packet Core (EPC) – evolving to Control and Data Plane separation in Release 15 for the 5G System. It enables the complete separation of control plane functions (responsible for user connection management, defining QoS policies, performing user authentication, and so on) and user data plane functions (which manage data traffic forwarding).
Growing demand for mobile data (particularly video), improved consumer Quality of Experience, and low latency mission-critical 5G use cases, such as autonomous vehicles and telehealth, require a more flexible and scalable approach to mobile architecture, which is why CUPS was introduced.
The importance of separating control and data planes in the 5G Core
It enables the independent scaling of user plane functions, which allows more flexible deployment and dimensioning of the network, and user plane programmability, which uses a set of data plane nodes selected and treated for a specific role.
This separation of the control and user data planes offers several advantages:
Reduced latency – by selecting user plane nodes nearer to the RAN or more appropriate for intended UE usage, without the need to increase control plane nodes.
Support for high traffic loads by the selective addition of user pane nodes
Independent evolution of Control Plane and User Plane functions
Supports Software-Defined Networking to deliver user plane data more efficiently.
Another major difference with the 5G Core is that control plane functions operate in a Service-Based Architecture) composed of Network Functions that can discover and interact with each other as required. As a result, the 5GC has a different structure to previous generation networks, with control plane functional separation of the Access and Mobility Function (AMF) and Session Management Function (SMF).
The Session Management Function (SMF) is a fundamental element of the 5G SBA, with three primary responsibilities/functions:
Interacting with the decoupled data plane;
PDU Session Management; and
Managing session context with the User Plane Function (UPF).
In essence, the SMF interacts with the AMF via the N11 interface to establish, coordinate and terminate different PDU session types. 3GPP specifications have purposefully kept SMF design flexible enough to support multiple 5G use cases.
When a UE requests a new session, the UE and the gNodeB use the Next Generation Application Protocol (NGAP) to carry Non-Access Stratum (NAS) messages across the N1 or N2 reference interfaces to the AMF. The AMF takes care of any connection or mobility management and then passes the request via the N11 interface to the SMF – the AMF queries the Network Repository Function (NRF) to choose the most appropriate SMF for each session type.
Both interfaces – between the AMF and NRF, and the N11 interface between the SMA and AMF – use the Service Based Interface (SBI) message bus, to which all Service-Base Application elements are connected using RESTful APIs over HTTP/2 (as shown in Figure 1).
Figure 1: 5G Core – API Level representation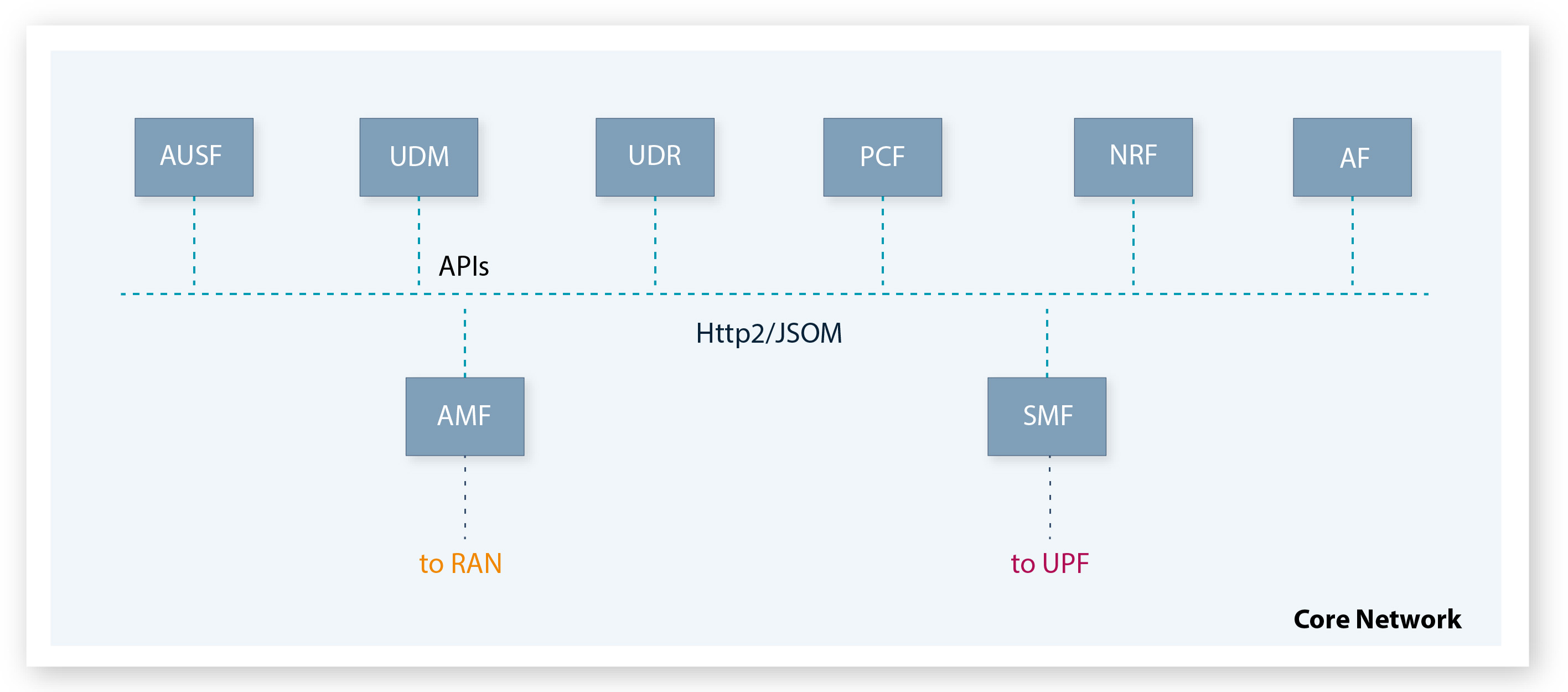 To establish and maintain the session, the SMF sends messages to the UPF over the N4 interface using the Packet Forwarding Control Protocol (PFCP). The SMF is also responsible for interacting with the Policy Control Function (N7 interface) and the Unified Data Management (UDM) Function (N10)
The ability to test all nodes and interfaces individually and holistically is paramount
It's clear that testing and validating the 5G SBA is a complex task. Not only are NFs virtualised throughout the network, but the 5G Core also employs multiple interfaces, protocols, and enables the dynamic interaction of different NFs to create a massively scalable and flexible system.
As a result, testing and validating nodes and service chains needs to be performed both individually and holistically, which creates a huge challenge. At the same time, emulation and simulation of realistic traffic and users is across multiple nodes employing different protocols is paramount for validating 5G functionalities and services, reducing risk, and assuring QoS.
Figure 2: 5G Core Node Testing with Emblasoft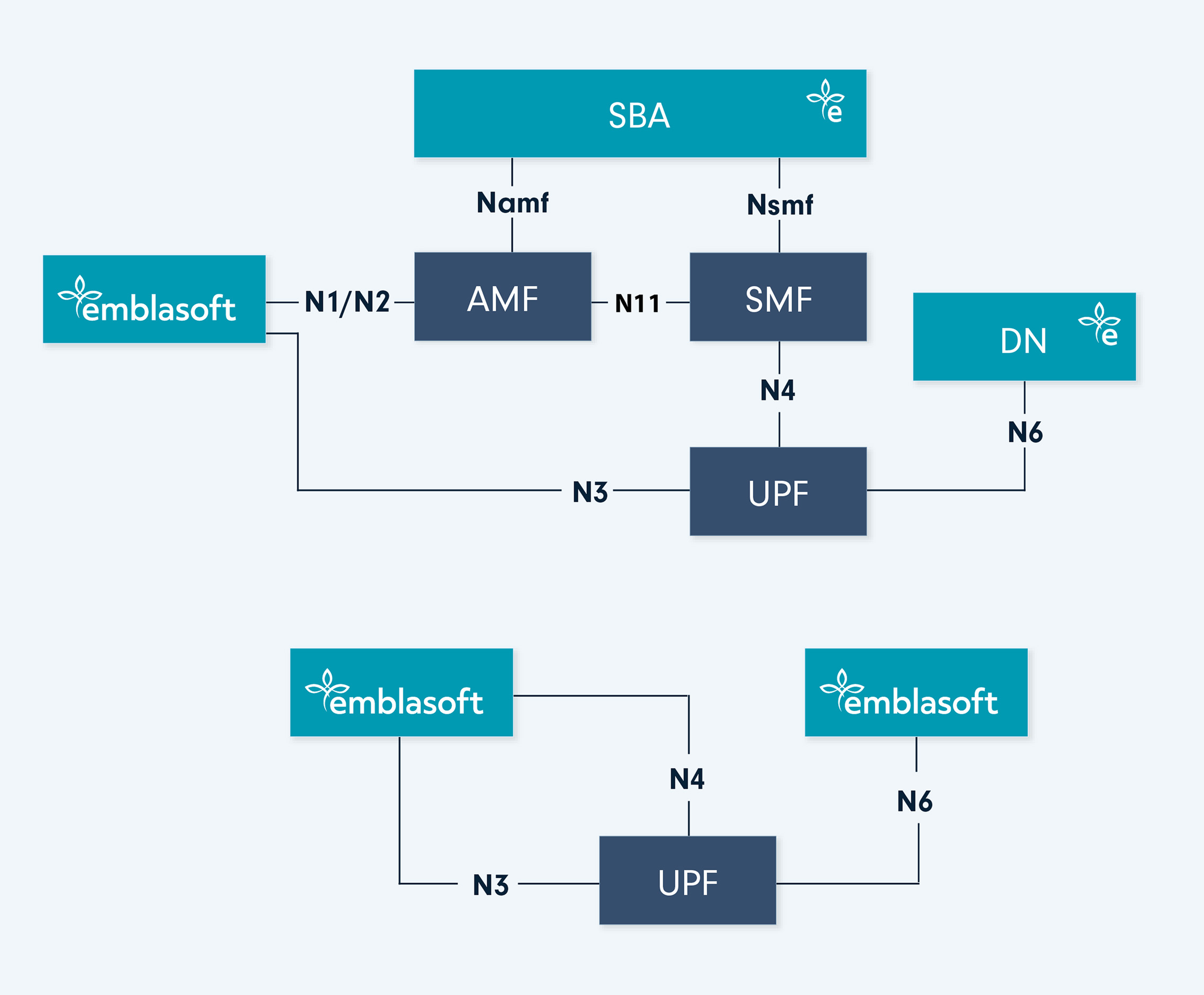 As shown in Figure 2, Emblasoft Evolver provides end-to-end test capabilities for 5G standalone networks, covering all core nodes and interfaces. It enables the validation, assurance and emulation of key functions, with the simulation of UE from the gNodeB, as well as active monitoring and assurance with software agents in live networks.
Emblasoft enables the testing of individual nodes and interfaces in isolation or in parallel in order to validate end-to-end functionality and performance. Emblasoft Evolver supports distributed UPF deployments, across multi-vendor networks and EDGE computing/offload, allowing network operators to model UPF, AMF, NRF, SMF, PCF and other nodes, with support for N1, N2, N3, N4, N6, N11 and more.
Importantly Emblasoft Evolver can support multiple protocols within a single test scenario – from IPv4/IPv6 to HTTP/2 to Radius, Diameter, SIP and RTP, to name just a few. It can also simulate realistic, mixed traffic from a single user to millions of users, and be used to deploy hundreds of live software agents for continuous, active monitoring.
Our solutions offer powerful, multi-protocol functionality and help ensure smooth deployment and troubleshooting. So, if you would like to find out more about Emblasoft's comprehensive suite of testing and validation tools for 5G networks, contact us today.