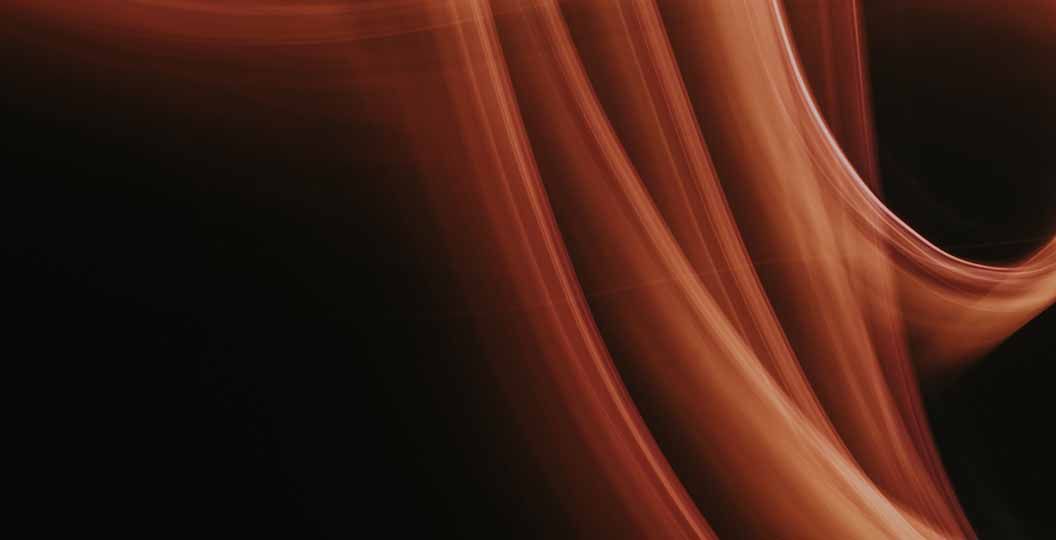 The N4 interface is a fundamental component of the 5G SA architecture, so continuous and comprehensive testing is essential
The 5G Session Management Function (SMF) plays a fundamental role in enabling the control of end user experience. This is achieved by ensuring that the required QoS levels are delivered. That's why it is essential to simulate and test the behaviour and characteristics of 'real world' traffic scenarios between the SMF and UPF within both the core network and at the edge – via the N4 interface.
N4 interface testing to verify UPF performance and interaction with the SMF
5G is a transformational communications technology that will enable a significant increase in transmission speeds, lower latency for mission-critical applications such as autonomous vehicles, a massive boost in the number of connected devices, and will enable virtual network slicing to provide connectivity, bandwidth, and appropriate latency depending on the needs of specific users  and applications. All of this is enabled by true standalone 5G networks (5G SA) and its service-based architecture (5G SBA).
The crucial role of the UPF
The User Plane Function (UPF) is essential to achieving this. In turn, the UPF is connected to the Service Management Function (SMF), which provides the necessary instructions in order to control and deliver the desired QoS. The N4 interface connects the UPF to the SMS and caters for a number of key session management procedures. For example, the UPF identifies and transports user plane traffic information and flow based on session management data received from the 5G Session Management Function (SMF).
Each subscriber's interaction with services (in other words, the traffic the user generates) can be described as a session. Since sessions may have different QoS requirements, the context that is required for each must be known and set. The SMF plays the key role here, creating, updating and removing the contexts for subscriber sessions in the UPF. It does this via policy rules which, in turn, are obtained from the Policy Control Function (PCF) and other nodes – so, these must be delivered to the UPF via the crucial N4 interface.
Testing over N4 to validate, simulate and model session performance
The Emblasoft range of 5G test solutions offers capabilities that enable the functionality of the UPF to be tested, via the N4 interface. For example, they can simulate SMF N4 use cases for buffering user plane traffic (for defined users) and sending end markers in advanced handover scenarios. The architecture framework can be seen in Figure 1.
Figure 1: N4 in 5G SA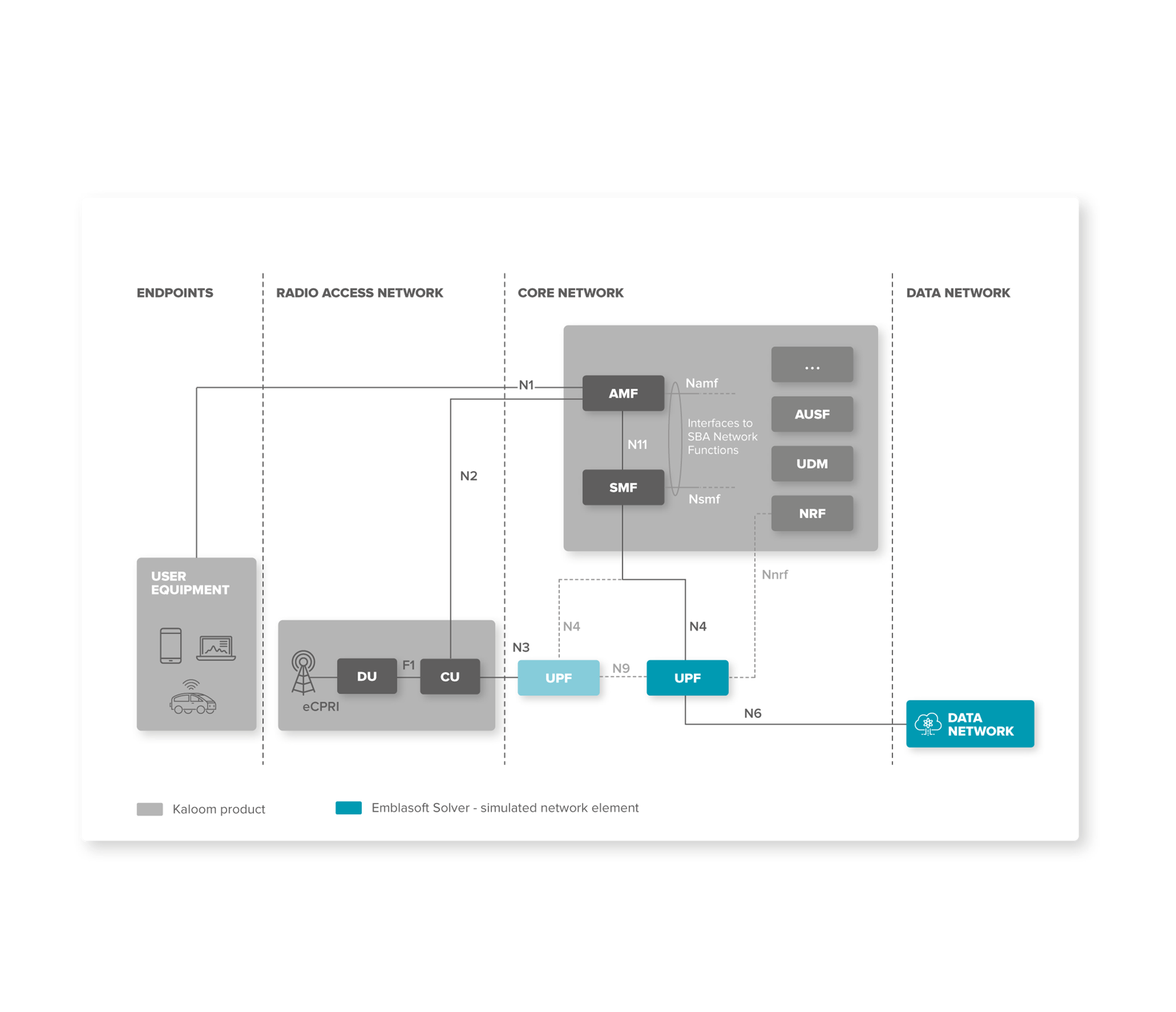 The Emblasoft solution for verifying data characteristics through the UPF is controlled by the Evolver SMF N4 simulation features. This enables the generation of stateless traffic at extremely high throughput via the UPF, so that latency metrics of less than a millisecond can be measured. Stateful traffic can also be generated efficiently, using full stack clients to enable different packet inspection testing use cases in the UPF.
Simulations with realistic traffic patterns (at scale) can be generated by Emblasoft's solutions, enabling verification of different UPF features under real load conditions. These simulations can scale from a single subscriber to millions of subscribers, each with different User Equipment (UE) behaviours.
Wrap-around and end-to-end testing
Emblasoft's support of N4, (together with N3 and N6 data plane implementations) enables SMF and UPF wrap around test scenarios to be run. As a result, it is possible to determine whether the user experience context set by the SMF is delivered or not. In addition, the ability of a given UPF instance to scale in a dynamic deployment environment can also be validated, against different traffic profiles and contexts.
The Emblasoft solution supports a wide range of N4 use cases, such as:
Data buffering and sending end markers on N4
Verifying QoS for throughput, data volumes, latency, and more
Roaming scenarios over the N9 interface
SDP filtering
Triggering and statistics of Usage Reporting Rules
Each use case can be run manually using our GUIs and automated using the REST API.
Emblasoft's 5G test solutions, can model, test and automate any network behaviour or element with real, sustained load, scale and realistic traffic. So what are you waiting for? Contact us to find out how we can meet your network vision challenges.