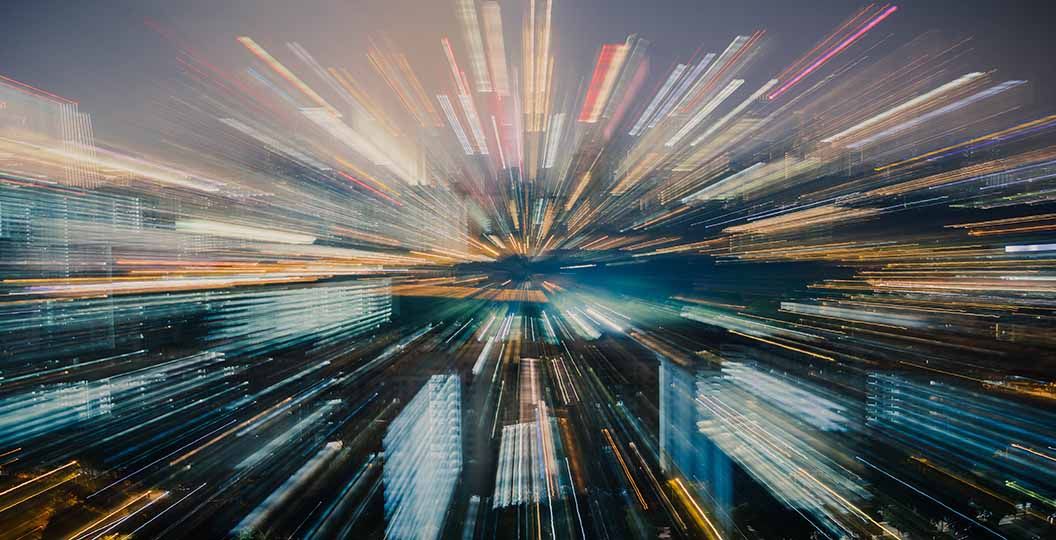 Validate 5G NSA, VoLTE and SRVCC – and support your evolution to SA
Automate and continuously test 5G NSA, VoLTE services and more with complex test scenarios, at scale before rollout and in-service with UE simulation and quality measurement.
The path towards 5G has proceeded step-by-step. Relatively few MNOs have had the luxury of starting from scratch so, for the majority, it's been a process of building on existing investments, following the 3GPP roadmap. This has taken us to 5G via non-standalone (NSA), which leverages the existing EPC and core, before moving to full 'standalone 5G' (5G SA).
This has allowed many of the benefits brought by 5G to be supported by the existing 4G infrastructure, with the addition of new 5G radios – in anticipation of future benefits such as ultra-low latency and so on that will arrive with full 5G SA. Gradually, we will transition to full 5G SA, but this will take time. As a result, most MNOs continue to capitalise on existing LTE and VoLTE investments – and will do so for a long time to come.
Testing and validating VoLTE on the path from 5G NSA to SA
Put simply, NSA enables service providers to leverage their existing 4G and LTE network investments (while supporting 2G and 3G network services) in transport and mobile core by allowing them to provide high-speed connectivity to consumers with 5G-enabled devices over existing 4G LTE deployments.
In turn, this supports new revenue streams, and is often combined with efforts to reduce network operating costs by adopting virtualisation (a must for 5G) and CUPS (Control and User Plane Separation) using software-defined networking (SDN).
NSA represents the initial steps towards transitioning to 5G – a gradual migration from NSA to SA. Of course, the NSA/SA proposition is not an 'either/or', rather it means that operators and service providers will need to support, evolve and test both 4G LTE, 5G NSA and 5G SA services for the foreseeable future.
An integral component of this strategy is, of course, automation within a DevOps strategy, which embraces the mantra: "Test early. Test often. Test Everywhere. Automate."
How do you test VoLTE services in 5G NSA?
The introduction of VoLTE was an important part of the evolution of LTE and is essential for future voice, because it supports high-quality voice calls, simultaneous internet and app connectivity, as well as services such as conferencing.
At the same time, the 3GPP-standardised Single Radio Voice Call Continuity (SRVCC), provides an interim solution for handing over voice from VoLTE-enabled networks to 2G/3G networks (or ahead of VoLTE roaming, which has yet to take off). It means that automated testing of VoLTE and SSRVCC services within an NSA environment, and of handover between VoLTE and 2G/3G is still essential. How can you achieve this?
The implementation and operation of your VoLTE services requires numerous call scenarios to be tested and validated – continuously, both in pre- and post-production.
Emblasoft testing and validation of 5G NSA, VoLTE and SRVCC
Emblasoft's comprehensive testing solution supports automated testing and validation of every generation of network, from 2G to 5G. It allows operators and service providers to quickly create complex test scenarios and validate results, at scale – from one user to millions, via LTE, providing function and load testing of both the EPC and IMS network.
Emblasoft's API, meanwhile, enables test cases to be easily automated and deployed as VNF(s), allowing them to be fully integrated into a cloud environment and with a CI/CD strategy, so that the full VoLTE service lifecycle can be continually tested and validated.
With Emblasoft ́s solutions, CSPs and equipment manufacturers can validate and deliver new products and services that are at the forefront of VoLTE, IMS, IP, and 5G technology. Emblasoft provides full testing support to 3GPP standards.
To find out more about how some of our customers have reduced validation times from days to hours, and significantly increased weekly test cases performed, as well as the advantages of Emblasoft's solution, download our latest datasheet, here.