Evolver
Comprehensive, automated service validation and quality assurance for pre- and production mobile networks
Service assurance, validation and testing for mobile network services – from 5G to legacy
Evolver provides automated network test and monitoring for control and user plane applications in 5G, 4G and legacy networks
Evolver is a flexible platform that enables service validation and service quality assurance in mobile networks. It offers centralised control of network testing and active monitoring programmes, comprehensive script editing and real performance modelling.
Increase efficiency for network test and assurance programmes
Simple to integrate, hundreds of test cases
REST API interfaces enable integration with orchestration platforms, providing full alignment with new deployment models.
Hundreds of network test cases and scenarios can be created and executed by distributed active agents, supporting CI/CD/CT models.
Comprehensive, flexible, and customisable – full control
Full customisation with powerful script editor
A powerful script editor enables configuration of different scenarios, backed by a library of traffic cases and models.
Extensive, flexible KPI reporting, and alarms ensures that all measures are captured for insight, giving instant feedback.
Service lifecycle testing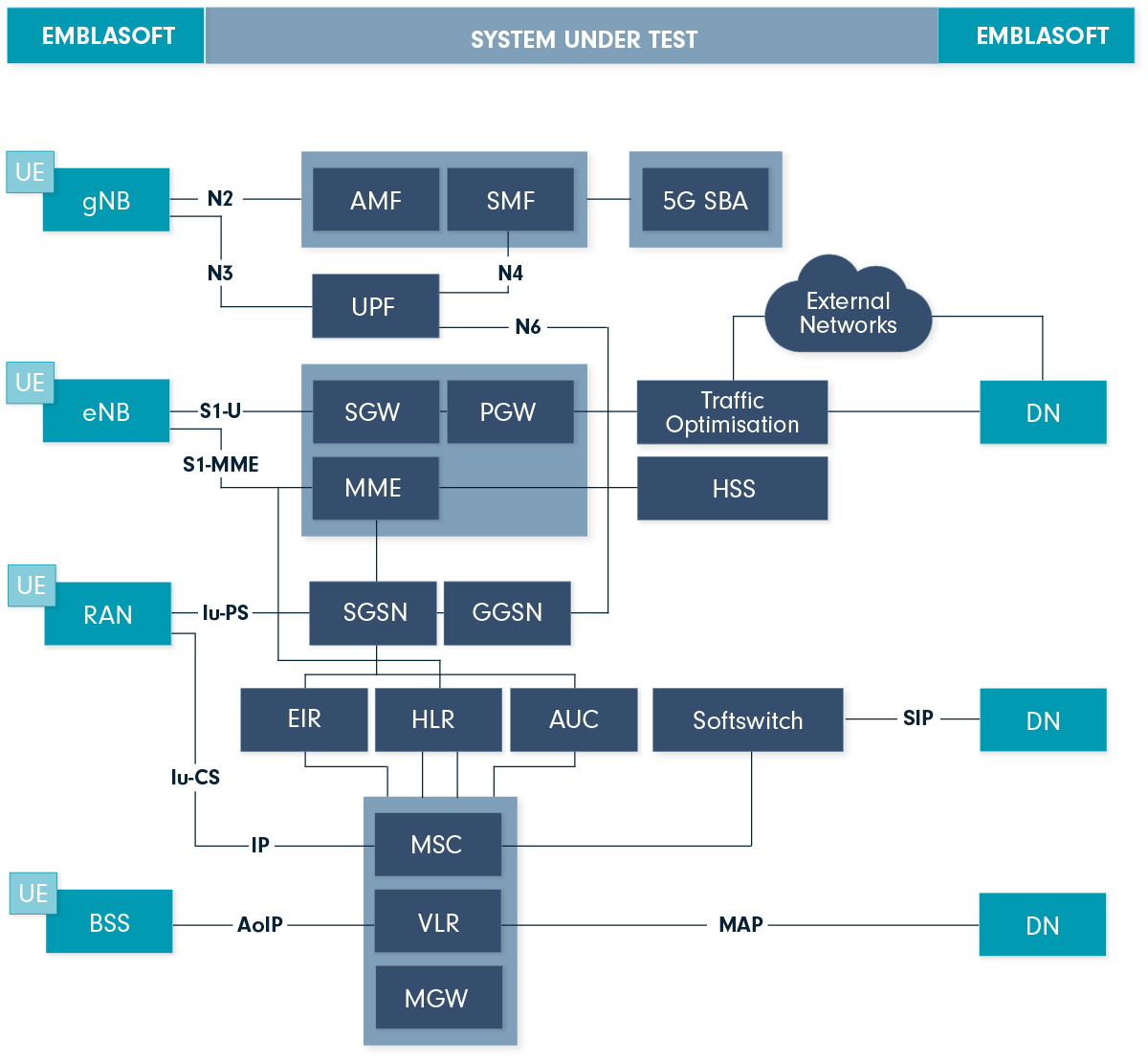 Simplify complex test scenarios
Create powerful, automated tests, no need for time consuming, complex scripting.
Helping you to drive network innovation
Innovate and develop so that new services can be tested and rolled out rapidly.
Fits with your agile workflows
Advanced automation and integration with CI/CD/CT processes through REST API.
Traffic generation with full stack L7 protocols
Control plane with pre-defined nodes and management of user sessions.
Evolver Product Overview
Functional testing, performance testing and active monitoring for mobile networks